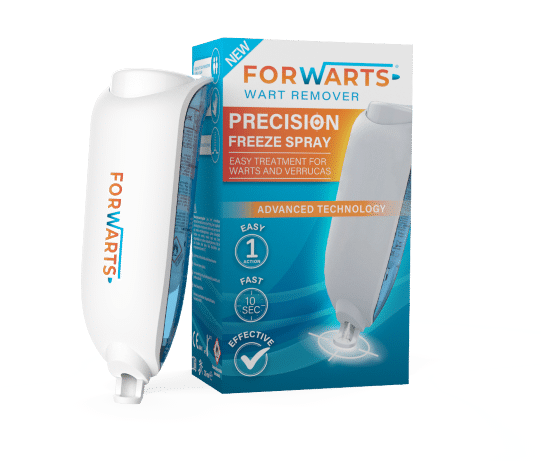 Getting rid of warts and verrucas has never been simpler – or quicker. That's thanks to an innovative new system called Forwarts. It's a professional treatment that uses cryotherapy (freezing) to cause necrosis of the wart, allowing it to drop off naturally.
Applied by a patented spray system, it directs a carefully controlled dosage of freezing agent precisely where it's needed. Far more effective than the outdated acid gel method, Forwarts delivers a much colder (minus 80°C) remedy to act much faster – on average between 10 to 15 seconds.
Supplied with 10 protective foam rings to shield the surrounding skin, it's the quick, painless medically approved method of wart/verruca removal. Up to 10 treatments per can.
RRP: £16.95
Available from: Tree of life, The Health store, Modern Herbals
Contact: World Foods Brand Management Ltd
Tel: 01782 366080