Home » Archives for Chris Whitehouse
About the Author
Chris Whitehouse
Political affairs commentator
Christopher Whitehouse is MD of leading political and communications consultancy www.whitehouseconsultancy.co.uk and is an adviser to Consumers for Health Choice and the European Specialist Sports Nutrition Alliance.
Articles by Chris Whitehouse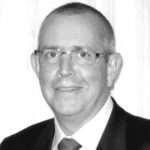 guest-blogs

October 1, 2017 Guest Comment, Opinion


This August saw the Brexit Secretary David Davis launch a series of new 'position papers' that set out the Government's thinking on a whole range of Brexit related issues – some of which, such as future customs arrangements between the EU and a post-departure UK, are very relevant indeed for the natural products industry.

guest-blogs

September 24, 2017 Guest Comment, Opinion


August sees the traditional pause in the Parliamentary calendar, and a chance in recent years to pause for breath between momentous political events. It is also an opportunity to look ahead to what may take place in the busy Parliamentary session taking us to the end of the year.
More from

Natural

Products Sponsored