Home » Archives for Dominika Piasecka
About the Author
Dominika Piasecka
Media and PR officer, The Vegan Society
As media and PR officer at The Vegan Society, and passionate animal rights activist, Dominika Piasecka delivers information about veganism to new audiences, inspiring people to change their lifestyle to benefit animals, the planet and their own health.
Articles by Dominika Piasecka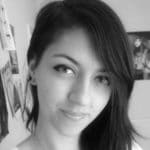 guest-blogs

October 17, 2018 Guest Comment, Opinion


When you're sent to hospital for a procedure, or your child is due to start school, food is probably the last thing on your mind. Sadly, many vegans don't have this luxury in situations where they have to rely on others to cater for them.

guest-blogs

August 24, 2018 Guest Comment, Opinion


Eating out as a vegan is no longer a time-consuming, difficult challenge it once was – food options have become so much better, particularly over the last few years. It's hard to believe those who have been vegan for decades used to carry around their own little carton of soya milk, just to be in […]

guest-blogs

June 27, 2018 Guest Comment, Opinion


Whether it's beautifully arranged plant-based dishes on Instagram, animal rights billboard campaigns, or lengthy features in Sunday supplements of our national newspapers, veganism is increasingly present in our lives.
More from

Natural

Products Sponsored