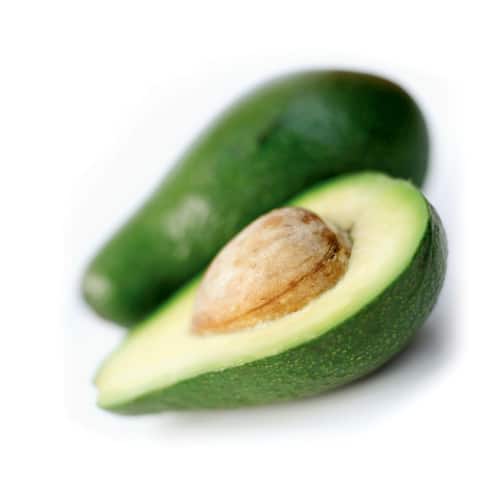 Healthy oils is the perfect example of a natural and organic category with crossover appeal to both foodies and health consumers.
Healthy oils is a fantastic example of a health store category with cross-over appeal. It appeals to foodies, who love the distinctive taste of minimally processed high quality nut, seed and vegetable oils. But it also attracts a growing number of health-orientated consumers as evidence grows on the role of omega-3 in cardio, brain and hormonal health.
Of course, sometimes there is the happy convergence of those looking for both sets of benefits. But in general, the foodies and health consumers approach the category in different ways – and this presents a challenge for both retailers and manufacturers.
Many retailers, for example, will feel they need to make a decision either to position their oils as 'culinary oils' in the food section, or to present them as 'nutritional oils' and place them with supplements.
To some extent there is a natural differentiation here. Culinary oils are more likely to be single oils – for example olive, walnut, avocado, pumpkin – which are packaged in ways that clearly signal factors such as taste and provenance. Nutritional oils are more likely to take the form of blends and indicate their nutritional credentials – particularly their
beneficial omega ratio.
An education
Consumer education is key to selling healthy oils effectively. Comments Donna Gambazaa from Higher Nature: "We took a smaller, additional stand in the organic area at this year's Natural & Organic Products Europe. We wanted to target the natural food retailers and delis, and to tell them all about our popular Omega Excellence range of oils, nuts and seeds.
"What we've found is that customers of deli and farm shops typically want products to say 'gourmet', read 'gourmet' and taste 'gourmet' – tragically, the nutritional and health factors are very much a secondary thing! So we used the Olympia show to explain how our range combines great taste with fantastic nutritional credentials. We also explained the type of packaging we use. Lots of foodie products use glass bottles – and they do look lovely. But our packaging is designed specifically to protect the nutritional value of the oil."
New arrivals
In March Redwood Wholefood added four new oils to its fast growing ambient range – hemp oil, flax oil, omega seed oil and organic coconut oil. All the oils are virgin cold pressed and with the exception of the coconut oil are 100% British grown, in line with Redwood's stance of reducing the carbon foot print on shipping in products from around the world that can instead be produced in the UK.
Another new arrival on the healthy oil scene is Canah Hemp Oil. The company – whose strapline is 'small harvests, local farmers, green living' – cold presses fresh hemp seeds from local farmers and houses them in stylishly contemporary spectrum-blocking bottles. The result is a subtle, nutty-tasting gourmet oil that's also rich in beneficial omega nutrients.
According to Viridian Nutrition's Cheryl Thallon, the biggest growth in the healthy oils category is blended oils. She says: "We now have more than a dozen nutritional oils in the Viridian Nutrition range. Sales of the single oils have declined as the market has become saturated (pardon the pun), but the blends are growing in popularity." Popular Viridian blends include 100% Organic Omega 3:6:9 Oil and ViridiKid 100% Organic Omega 3:6:9 Blend.
One of the best known, and best-selling, healthy oil formulas is Udo's Choice Ultimate Oil Blend, a carefully tweaked nutritional oil offering an optimal profile of oils, supporting co-factors and minor ingredients.
Another exciting new addition is Biona's Essential Daily Balance – an essential blend of flax, sunflower, hemp, evening primrose, sesame, pumpkin and pomegranate oils, which provide a natural source of omega 3-6-9 in a 2:2:1 ratio.
King coconut
Capturing the imagination of a growing numbers of consumers over the last year is amazingly versatile coconut oil. One of the few nutritional oils that can be used for cooking (heat and oxidation cause a rapid deterioration of the nutrients in many oils), it can also be used as a sports supplement and as a cosmetic. Applied topically to the skin as a moisturiser, coconut oil is non-greasy and easily absorbed.
Athletes and body-builders meanwhile favour coconut oil due to its levels of MCTs (medium chain triglycerides). Thallon says Viridian's Organic Coconut Oil – a premium quality product made from freshly harvested coconuts, fermented and gently filtered – has been a "runaway success". Another highly regarded coconut oil comes from Essence of Eden. This award-winning product is produced without any pressing to retain the highest level of nutrients. Tiana's Extra Virgin Coconut Oil is also a strong seller in the health food trade.
Great tasting and health boosting oils
Olive oil
Avocado oil
Pumpkin seed oil
Flax seed oil
Hemp seed oil
Walnut oil
Coconut oil
What is a nutritional oil?
A nutritional oil is a product promoted for its nutritional benefits, as well as its flavour.
Is a nutritional oil really superior to cooking oils?
High quality nutritional oils are pressed from organic seeds using a low heat extraction method known as 'cold-pressing'. The best oils are 'first cold pressed', and are unrefined in that they are not finely filtered or deodorised.
Which are the most popular?
Those that feature omega-3 are best-sellers, as there has been so much research and publicity around the benefits of omega-3 in cardio, brain and also hormonal health.
Can you cook with these oils?
Generally speaking, no. The essential fatty acids are sensitive to heat and light, and so high temperatures need to be avoided. You can of course use the oils in salad dressings, or drizzle the oils over cooked food once the food is cool enough to eat. An exception is coconut oil which can be heated to very high temperatures without damage. It can even be used for roasting your potatoes.
Healthy Oils product listings
Essence of Eden 100% Organic Coconut Oil
Tel: 01491 614 444
E-mail: [email protected]
www.essenceofeden.com
Yet another award for Essence of Eden. In the Free From Food Awards Essence of Eden received the Highly Commended Award for a delicious creamy coconut oil. Each category was judged 'blind'. Judges were given judging sheets with the title and details of the products – except who makes it! They were also asked to make comments that could be helpful to the manufacturers on each product. After which they had to choose winners, highly commendeds and commendeds for that category. With a year of exposure being guaranteed for 2011, look out for Essence of Eden 100% Organic Coconut Oil.
Udo's Choice Ultimate Oil Blend
David Gunning, Savant Distribution Ltd, Quarry House, Clayton Wood Close, Leeds, LS16 6QE
Tel: 08450 606 070
E-mail: [email protected]
www.udoschoice.co.uk
The ultimate oil for healthy foods. Udo's Choice Ultimate Oil Blend is the most convenient and versatile way of ensuring that the whole family obtain the quantity of Essential Fatty Acids Omega-3 and 6 they need in the ideal ratio of two to one. Cold pressed and stored in the fridge to maintain freshness, Udo's oil will add flavour to many foods and satiety to keep us fuller for longer. Udo's Choice Ultimate Oil Blend is available from Savant Distribution Ltd as a 500ml bottle (rrp £19.99), 250ml bottle (rrp £10.99) or 90 Capsules (rrp £18.99). More information available from www.udoschoice.co.uk or call Savant on 08450 606070
Coconut Oil
Viridian Nutrition Ltd, 31 Alvis Way, Royal Oak, Daventry, Northants`, NN11 8PG
Tel: 01327 878 050 • Fax: 01327 878 335
E-mail: [email protected]
www.viridian-nutrition.com
With a dozen nutritional oils in the Viridian Nutrition range, the company is leading the way in pure, organic, specialist oils in the natural products sector. Black Seed, Coconut, Flax, Hemp, Pumpkin, Ultimate Beauty, ViridiKid, Omega 3:6:9, Sports Performance, Joints and Pregnancy plus travel sizes, all environmentally packaged under a blanket of nitrogen in glass and recycled cardboard to protect the oils from heat and light. Bottled in the UK and certified organic by the Soil Association. Founded in 1999 on the principles of purity, environment and charity, the 180-strong award-winning range of supplements from Viridian Nutrition is supported by experienced sales, marketing and technical knowledge.
New virgin cold pressed oils from Redwood
The Redwood Wholefood Co. Ltd, Redwood House, Burkitt Road, Earlstrees Industrial Estate, Corby, Northants, NN17 4DT
Tel: 01536 400 557 • Fax: 01536 408 878
www.redwoodfoods.co.uk
A virgin cold pressed seed oil specially produced for Redwood from flax, sesame, pumpkin, borage, wheat germ, pomegranate and sea buckthorn, as well as omega 3, 6, 7, 9 and GLA, is one of four new oils being launched by the ethical food firm. The latest addition to Redwood's fast-growing portfolio of ambient products, the new range also includes hemp oil, flax oil and organic coconut oil. All are cold pressed and – with the exception of the coconut oil – 100% British grown. Made from only the finest raw ingredients, the oils come in cases of six.
Pukka's Organic Hemp Seed Oil
Pukka Hebs Ltd, 8 Hawkfield Business Park, Bristol, BS14 0BY
Tel: 0845 375 1744
Fax: 01179 640 804
E-mail: [email protected]
www.pukkaherbs.com
Hemp Seed Oil has a delicious nutty flavour and contains the highest amount of essential fatty acids (80%) than any other natural food source. Since the body is unable to produce essential fatty acids, the only way to ensure we get them is to include them in our diet. Drizzled over rice and salad or mixed into smoothies, Hemp Seed Oil is as versatile as it is tasty and supports a healthy, balanced diet.