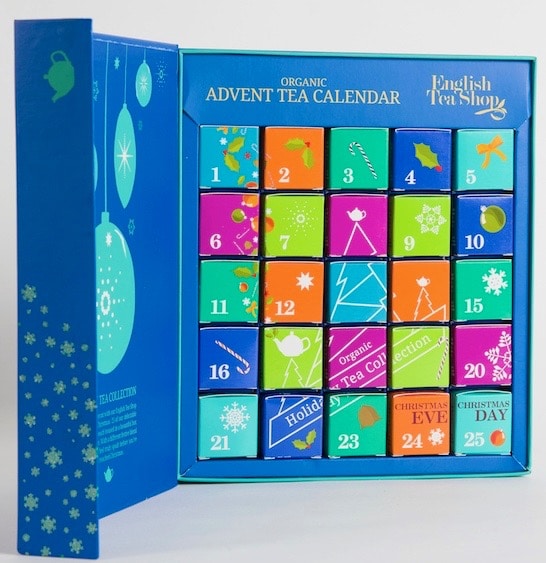 Independent specialty organic tea brand English Tea Shop has launched a range of organic teas gift sets for Christmas in striking packaging.
The range includes an Organic Book Style Advent Calendar containing 25 tea bags with flavours including White Tea Lychee and Chai Immune Boost, all packaged in a beautiful book-style box.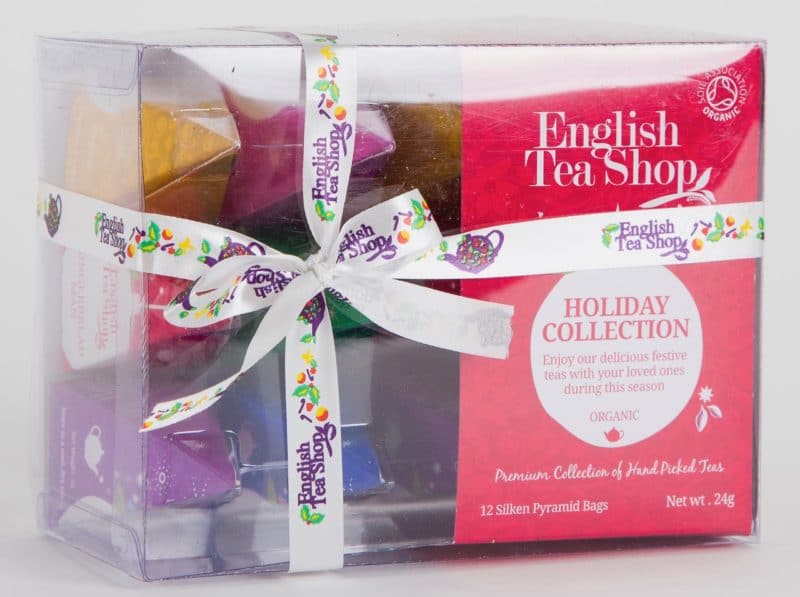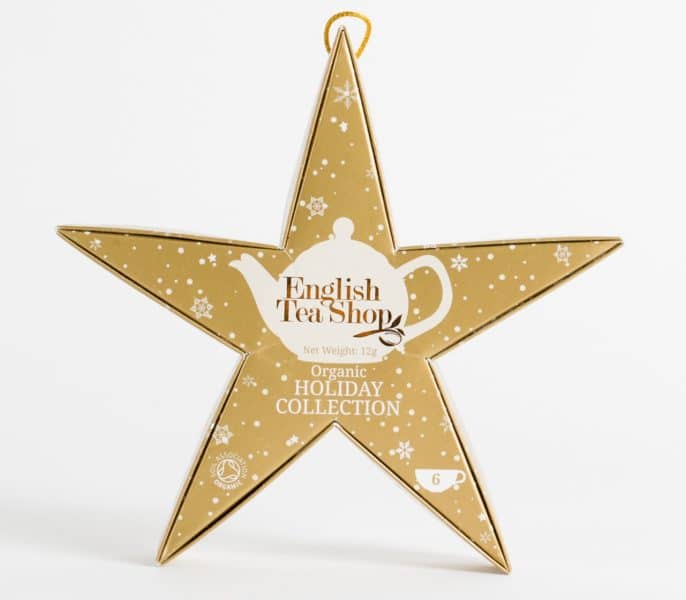 Gold, Red & Silver, and Red and Gold Stars are designed to adorn any Christmas tree, with each star containing six pyramid tea bags with festive flavours including Christmas Cake, Candy Cane and Sweet Vanilla Bread.
Green or Red Baubles Organic Prisms are 12 silken premium pyramid tea bags that can be hung as baubles on the Christmas tree. Blends include Ginger Cranberry, White Winter and Vanilla Mint & Mango.