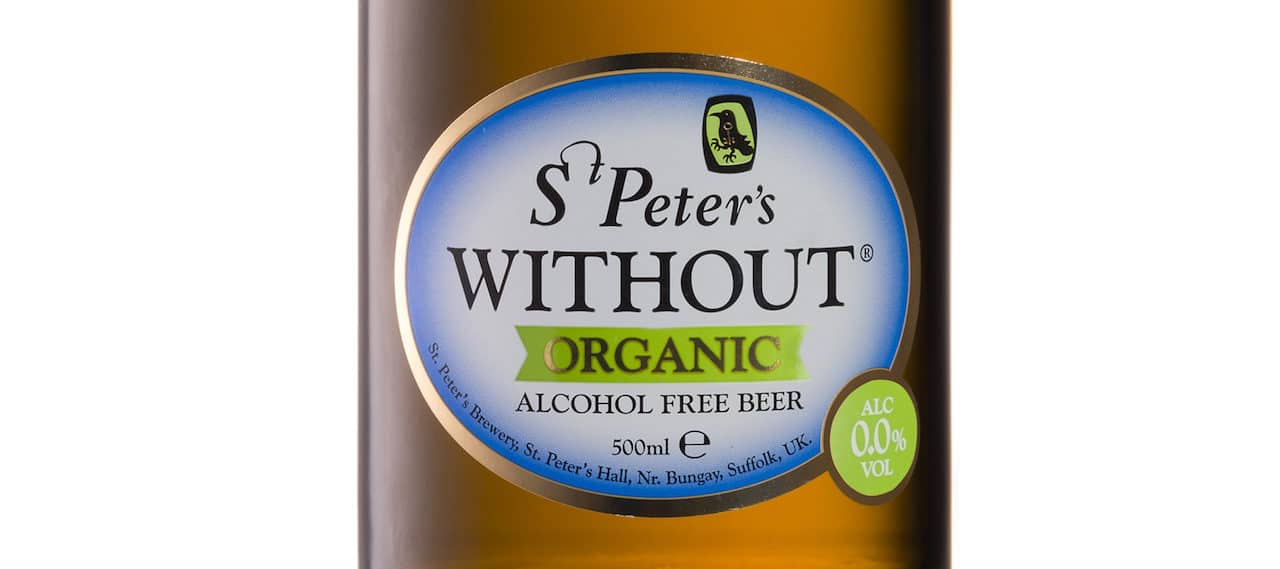 Suffolk microbrewery, St Peter's, has launched Without Organic, claimed to be the world's only organic alcohol-free beer.
Without Organic aims to target health-conscious consumers looking for a pure, natural and zero-alcohol craft beer that is as good as the real thing.
Brewed in the same way as a normal beer, just without the alcohol, Without Organic is described as a delicious, rich and full-bodied beer that is perfect for lager and ale drinkers. Available in 500ml bottles, it is golden in colour and has a slight maltiness balanced with a sweet aftertaste.
"The success of Without Original and Without Gold has been driven by a growing consumer appetite for more choice and quality in the alcohol-free category. The launch of Without Organic goes one step further to ensuring all tastes are catered for," explains Steve Magnall, St Peter's Brewery CEO.
"Without Organic is a delicious new craft beer that's perfect for lager and ale drinkers, and we're certain it will be well received," he adds.
The addition of Without Organic takes St Peter's Without line to three.