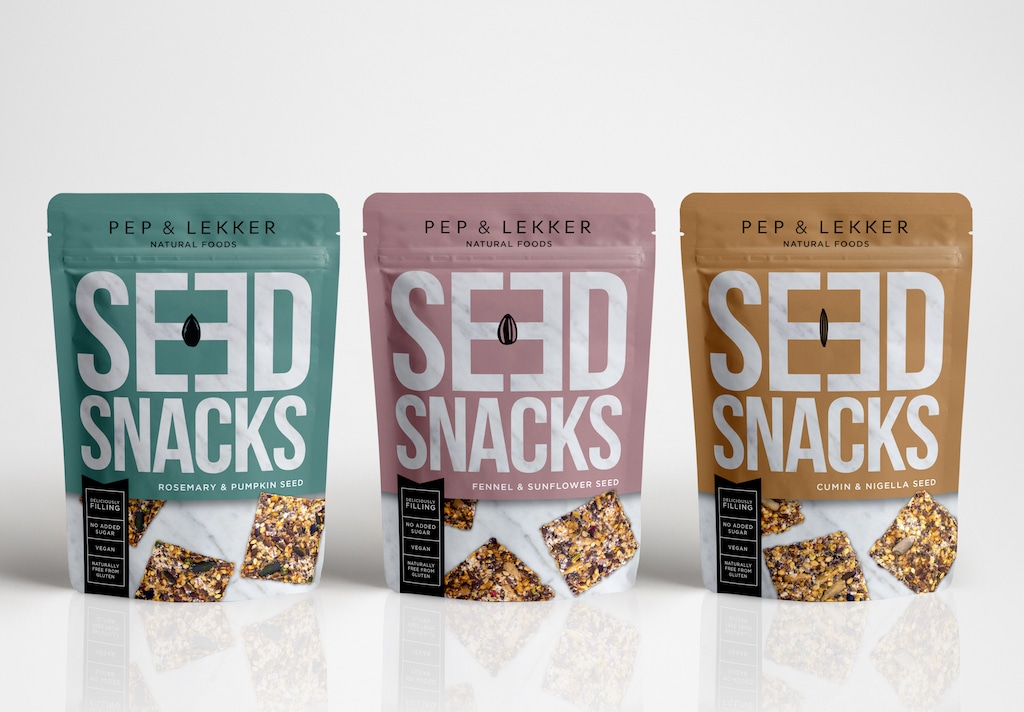 After initially launching with an organic, vegan-friendly soup collection, Pep & Lekker has moved into the healthy snack sector with the launch of its Seed Snacks.
Each snack in the three-strong collection is organic and gluten-free, combining more than five nutritious seeds and a flagship 'super ingredient' – brahmi, maca or wheatgrass.
The Seed Snacks are available in Cumin & Nigella Seeds, Fennel & Sunflower Seeds and Rosemary & Pumpkin Seeds, and are packaged in fully recyclable/compostable pouches.
"Pep & Lekker was born from an ongoing struggle to marry my personal passions for good nutrition and wellness with a hectic City career as a corporate lawyer," says brand co-founder, Susan Gafsen. "The nature of my career meant I was forever supporting successful entrepreneurs on their pioneering journeys. My vegan son had historically struggled to find suitable snacks with even a smidgeon of appetite appeal, which gave me the impetus to forge a new career path."
Pep & Lekker are the only seed snacks bound by apple rather than oil, and are also low in sugar.