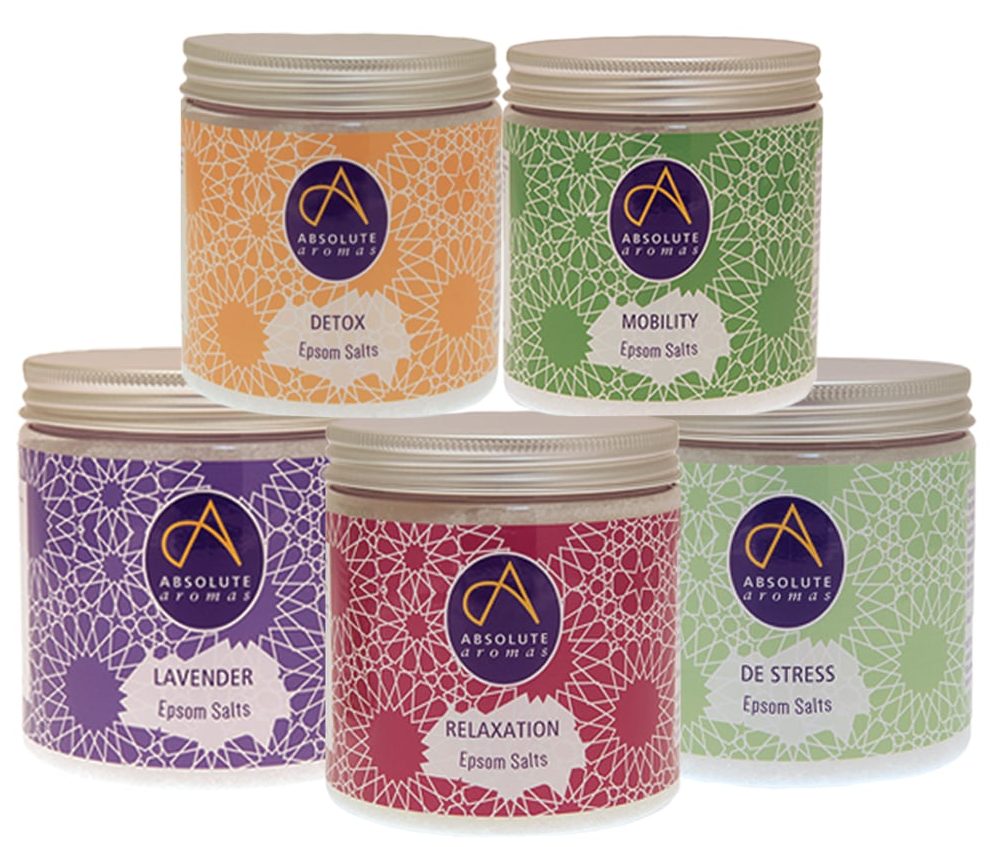 Absolute Aromas has created a line of all-natural Epsom salts infused with pure essential oils to offer specific therapeutic properties.
Available in a variety of sizes (300g, 575g, 1150g), the salts feature the brand's five popular aromatherapy blends: De-Stress, Detox, Relaxation, Mobility and Lavender, as well as an Unscented variety.
Absolute Aromas Relaxation Epsom Bath Salts contain essential oils renowned for their relaxing properties, such as vetiver, ylang ylang and chamomile, as well as clary sage to uplift and balance, and grounding patchouli.
The Detox blend is great for anyone who wishes to help eliminate toxins from the body, and combines juniper berry, grapefruit and palmarosa with skin softening jojoba and evening primrose.
The De-stress salts contain a calming blend of Roman chamomile and lavender to help release daily tensions, with exotic Jasmine to uplift the spirits and bergamot to boost mood.
Mobility Epsom Bath Salts are designed to soothe and relieve aching muscles with peppermint and ginger, cooling peppermint, eucalyptus and rosemary, and warming cinnamon, fennel and ginger.
The Lavender salts aim to calm and help balance the body, as well as aiding headaches, insomnia, muscular aches and pains, skin conditions, PMT and irritability.
"We created this new vibrant range of Epsom salts based on feedback from retailers and spa therapists," explains Kay Tomlinson, brand director. "It fits perfectly with our brand offering as it contains high-quality aromatherapeutic blends with pure ingredients to deliver a luxurious pampering experience, whether it is in a spa environment or in the comfort of your own home."