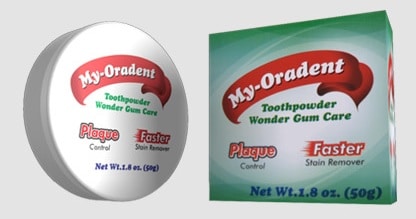 My Oradent tooth powder is neither a drug nor a medicine. Suitable for all consumers and also for vegans and vegetarians.
Why in powder form?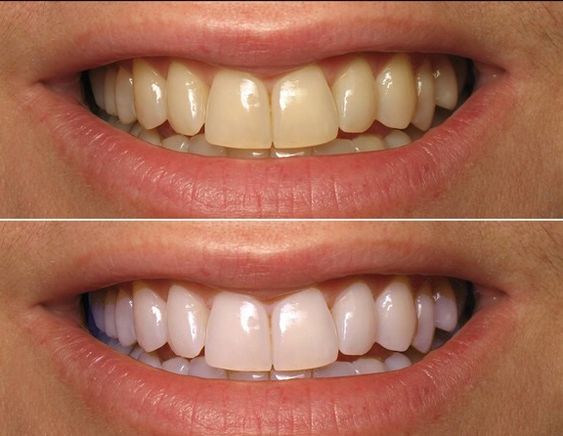 Studies have shown that tooth powder can be more effective at removing plaque than toothpaste. Plus, My Oradent does not contain fluoride, is non-toxic and is also safe for children.
Tooth powder stays in contact with the gums for a longer time; absorbs through it and strengthens the fibers which anchor the teeth. Plus, the neutralization effect makes the oral bacteria impotent, and subsequently, they either lose their activity or are unable to produce the destructive enzymes. On the other hand the combination of essential oils which are very beneficial for gums lose its efficacy while in paste form.
Benefits of My Oradent / Is it recommended for me?
My Oradent acts fast and gives you sustainable result – within 6 weeks – for your healthy gums and teeth. It works against the following;
– Swollen gums
– Gingivitis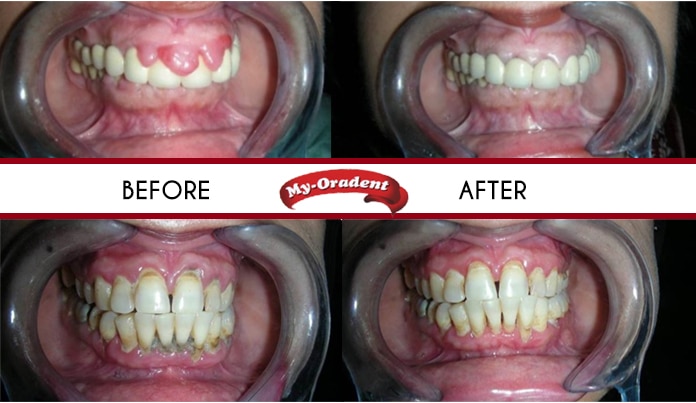 – Tender gums
– Bad breath
– Receding gums
– Bleeding gums
– Yellow teeth
– Loose teeth
– Periodontitis
– Plaques
– Nicotine, coffee and alcohol stains
---
Signs and symptoms: When should I worry?
You should be aware that while brushing or flossing teeth, you observe that you are spitting blood. This can indicates that you have Periodontitis (gum disease). Other signs and symptoms can be halitosis (bad breath), swollen gums, receding gum line, overgrowth of gum line or loose teeth. However, an additional treatment can be started as soon as you notice one of the signs: My Oradent is the recommended product to help you in this situation. Read more about how you can use My Oradent tooth powder on our website: www.my-oradent.co.uk. Do not forget to also visit your dentist!
5 golden rules for healthy teeth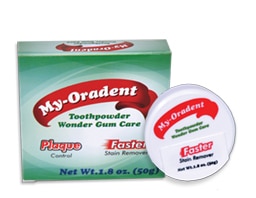 AVOID SUGAR: Do not eat sweet or sticky food between meals. Bacteria love sugar they turn it into acid which can cause painful cavities.
TRY EATING HEALTHIER: Eat foods that have vitamins and minerals. Fruit, vegetables, milk, fish and meat contain vitamins and minerals which strengthen your teeth. If required, consult your healthcare provider about taking supplementary vitamins.
BRUSH YOUR TEETH REGULARLY: Brush with My Oradent after every meal especially before going to bed. It helps removing plaque which causes tooth decay and lead to gum disease.
RINSE YOUR MOUTH: Rinse your mouth with water whenever you eat or drink. Except when taking hot or cold food wait 15 to 20 minutes then rinse thoroughly with water.
VISIT YOUR DENTIST REGULARLY: Your dentist will advise you on how to look after your teeth and prescribe the best treatments if necessary.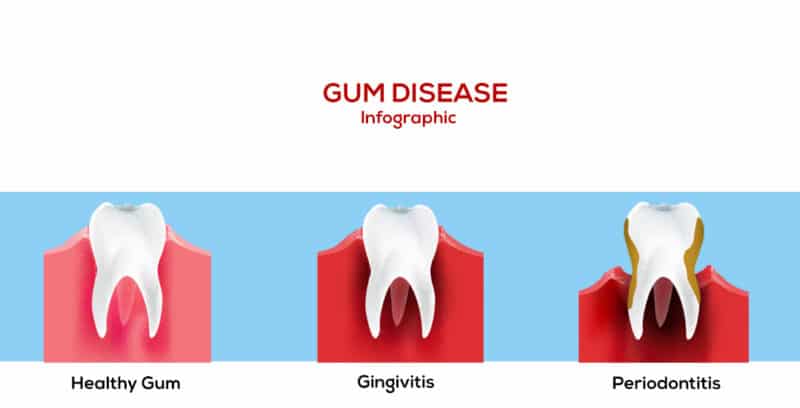 ---
Suggestion from a dentist
Brush thrice a day with My Oradent, especially before going to bed.
If you suffer from acute condition it is advised that after brushing, leave a pinchful of My Oradent in your mouth for 2 – 3 minutes and then rinse thoroughly. Keep this practice daily twice or three times a day until your gum condition improves.
Rinse thoroughly to help remove excess leftover food particles from dental spaces.
Magical Formulation
My Oradent comprises of at least 96% by weight Natural Calcium Carbonate particles, wherein the Natural Calcium Carbonate has a median particle size of less than 20 microns. Flavoring agent includes the flavoring oils i.e. oil of peppermint, Eucalyptus oil, Eugenol and Methyl Salicylate.
Order now for personal use or wholesale: www.my-oradent.co.uk
For inquiries, testimonials or partnership: [email protected]