During a virtual ceremony hosted by Ecovia Intelligence, the winners of the Sustainable Beauty Awards 2021 have been revealed.
Giving 'recognition to operators who are pushing the boundaries of sustainability in the beauty industry', the Sustainable Beauty Awards were judged by an expert panel including Mark Smith, director general, NATRUE.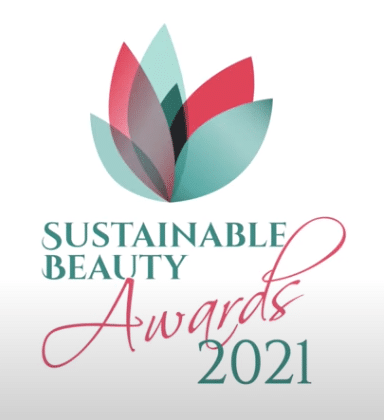 The award for Best Sustainable Product went to Sol de Ibiza for its Face & Body Plastic Free Stick SPF50. The brand impressed the judges for how it had housed a natural mineral sunscreen in plastic-free packaging.
Taking home the Best Sustainable Ingredient award was LMR Naturals by French company IFF, which scooped the prize for its Sandalwood Oil New Caledonia for Life, which uses sustainable sandalwood harvested according to fair trade practices on Lifou Island, New Caledonia, where the company has set up a vertically integrated supply chain. "In this case there is a rounded approach to both a number of pillars of sustainability, focus on environmental protection, focus on biodiversity, but also a focus on green chemistry and innovation for some of these very common raw materials," comments Smith, who says the entry displayed 'an exceptional combination of a lot of factors' which were often underpinned by certification. "So an excellent all-rounder," he adds.
The Sustainable Packaging award went to REN Clean Skincare for developing (in partnership with Tubex) the first smart, re-closable, recycled aluminium sampling tube, saving hundreds of kilos of plastic a year.
This is a company that has been trailblazing the route and setting the standard for … the natural and organic cosmetics sector for, now, 100 years
Weleda was announced as the Sustainability Pioneer. Smith explains: "Why Weleda? Well, I think it's clear that this is a company that has been trailblazing the route and setting the standard for many of those operating in the natural and organic cosmetics sector for, now, 100 years. I think it's an exceptional company involved in many areas and deeply committed to the areas of environmental and social sustainability, and underpinning all of these with investment in certification to produce products that obviously a lot of us enjoy."
The final award, Sustainability Leadership, was also handed to Weleda. Amarjit Sahota, founder of Ecovia Intelligence, said the company was 'the deserved winner'. "For 100 years Weleda has been producing organic cosmetics and anthroposophic pharmaceuticals. It is leading in various aspects of sustainability, from ethical sourcing of raw materials, soil health and biodynamic farming [and] climate protection programme, to its new 'unpacked' programme for packaging. Weleda also became a certified B Corporation this year, so congratulations … for being a sustainability leader not just this year but over the last 100 years. Keep up the great work for the next 100 years."