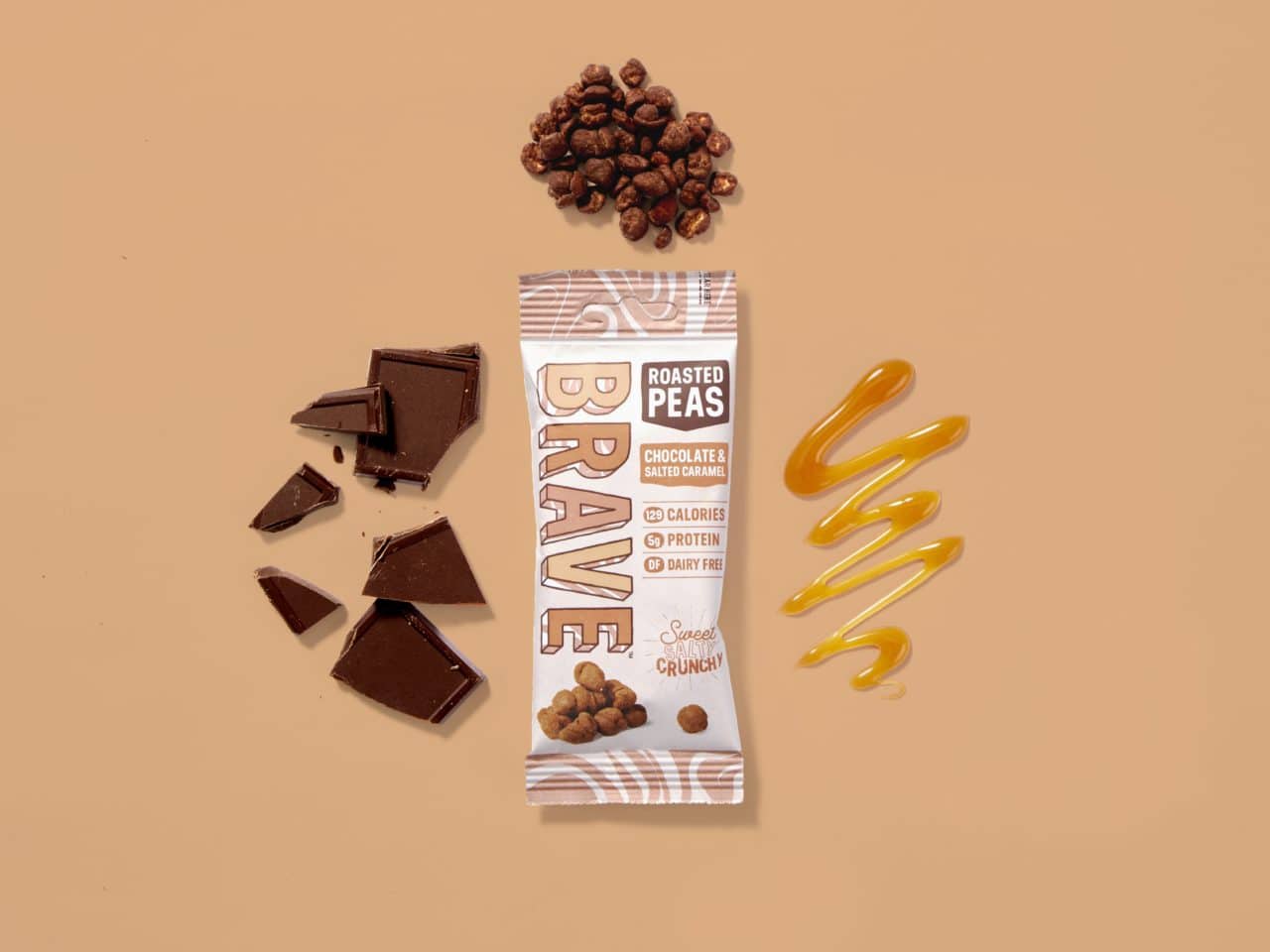 Sustainable British snack brand BRAVE has introduced what it says is a world first: Chocolate & Salted Caramel Roasted Peas.
Coating roasted yellow split peas in a rich dark chocolate and salted caramel, BRAVE says it has created a unique snack that provides 'a moreish combination of sweet, salty and crunchy'.
Containing less sugar than sweet popcorn flavours (40% less per 100g) and chocolate-coated nuts (50% less), the snacks also offer 5g of protein per pack, 5g of fibre and are vegan.
"We've been making chocolate-coated peas as a healthy treat for ourselves since before we started BRAVE," says Amber and Seb Fraser-Sokol, co-founders of BRAVE. "It's a delightful combination that delivers our favourite sensation of sweet, savoury and crunchy, and packs great nutritionals. We tested an early version of the flavour at Lunch! in September and buyer feedback was so positive that we knew we were onto something. We've been hard at work bringing this product to market ever since."
The chocolate used is sustainably sourced, single-origin dark chocolate and the peas are grown, roasted and packed within three hours of BRAVE's London office.
BRAVE stresses that peas are one of the most sustainable sources of protein in the world, as they require little water and almost no fertilizer to grow.