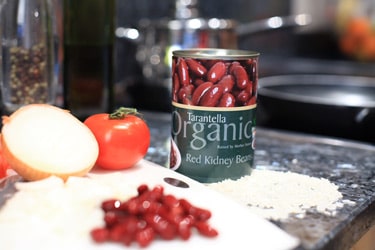 Leading natural food distributor and brand owner Community Foods has acquired the Tarantella brand from S&B Herba Foods.
The Tarantella range ­ – around 85% organic – includes canned tomatoes, pulses and passatas and is already well established in the independent trade.  It also has listings in major supermarkets.
Commenting on the acquisition Community Foods marketing director, Paul Moore, said: "We'd wanted to move into the canned vegetable and pulses category for a little while. Acquiring Tarantella gives us the critical mass to move forward with real confidence.
"Tarantella gives us a great range extension but it's also a particularly good fit for us. The range is canned in Italy by Bioitalia who have of years of experience and offer full traceability back to the growers – so there's great provenance behind this range."
Community, now the largest importer of organic dried fruit, nuts and seeds into the UK, says it plans to bring the same expertise and passion for organic that has made Crazy Jack the leading organic brand in the UK Homebake sector to Tarantella. It also has plans to extend the range where possible in the future.