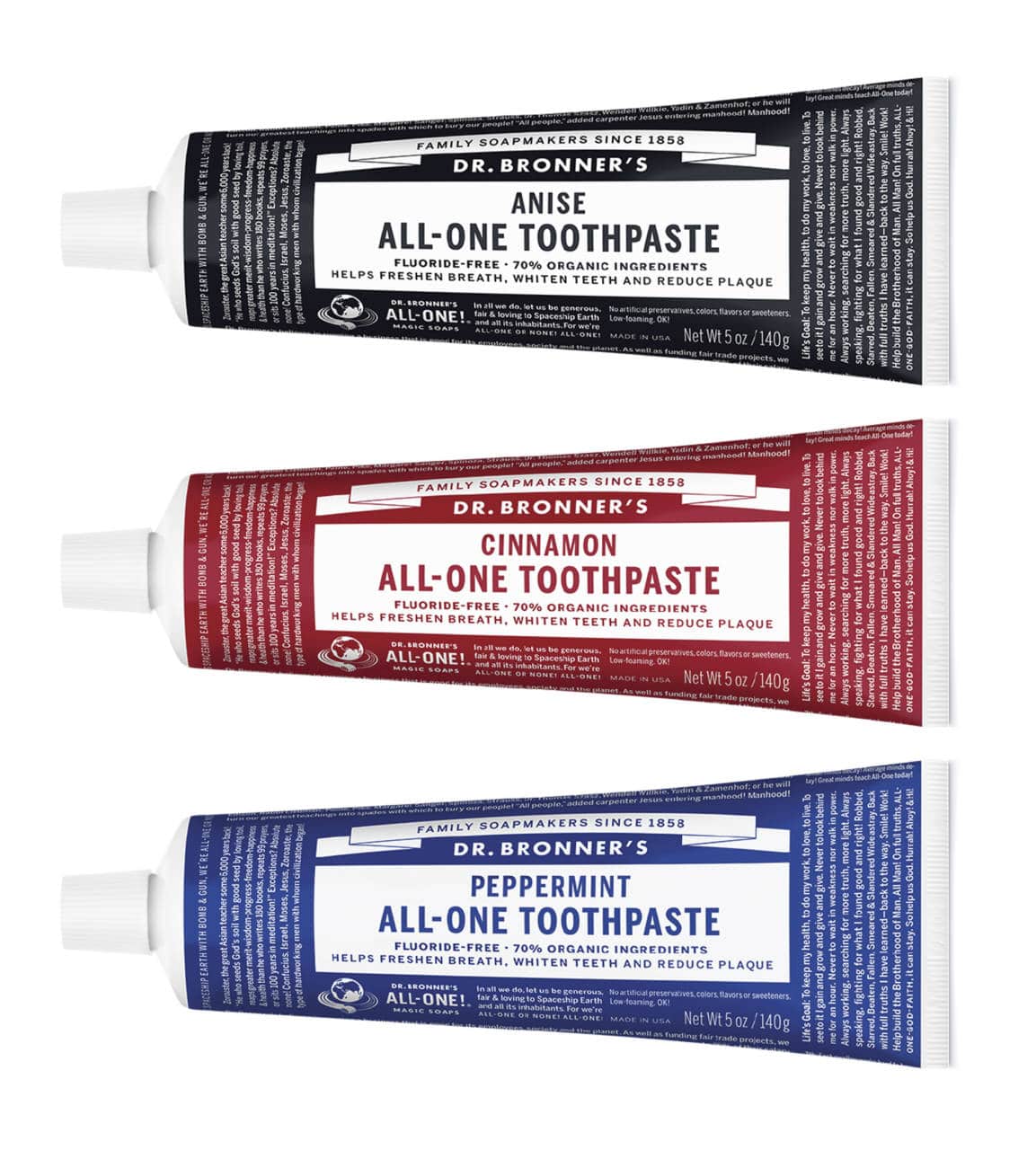 This year's Natural & Organic Products Europe will see the launch of Dr Bronner's Toothpastes.
With 70% organic ingredients, Dr Bronner's low-foaming formula has no synthetic detergent foaming agents, is fluoride-free, vegan and cruelty-free, with no artificial colours, flavours, preservatives, or sweeteners.
Available in Peppermint, Cinnamon and Anise flavours, the simple yet effective toothpaste help reduce plaque and whiten teeth as well as stimulating the mouth, teeth, gums and tongue, leaving them fresh and tingly clean.
The toothpaste is packaged in a 100% recyclable box and tube.
Dr Bronner's is distributed in the UK by Kinetic Natural Products Distributor. See the brand at Natural & Organic Europe on Stand F20.