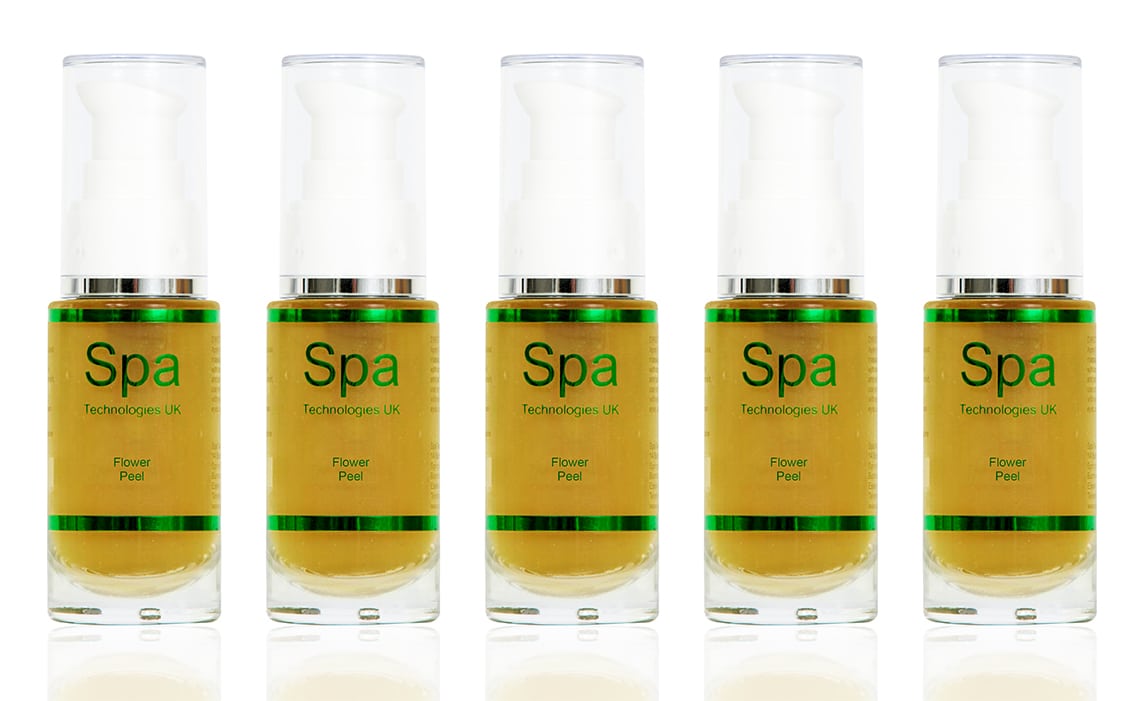 New to Spa Technologies' all-natural seaweed-based skincare range is Flower Peel to promote exfoliation and nourish the skin.
Using flower acids extracted from the hibiscus flower – described as the next generation of alpha hydroxyl acids (AHAs) – combined with green tea, laminaria algae, hyaluronic acid, flower (puruvic) acid and seaweed-based gel, the peel aims to help diminish crows feel and fine lines as well as firm skin and even skin tone.
AHAs have dominated the skincare market over the last 20-30 year, says the company, but it believes that the ever more powerful acid complexes which have been developed under the 'more is better' premise can lead to over exfoliation and skin damage.
The new product is designed to provide gentle exfoliation without the irritation normally associated with AHA peels and nourishes the skin while doing so, resulting in a skin-firming peel without the burn.
"There is nothing out there like the Flower Peel," says Anne Gray founder of Spa Technologies UK. "The texture, the ingredients and the results are stunning. Our unique Flower Peel works on all skin types for anti-ageing, acne and sensitive skins.
The company's clinical studies claim that the flower acids from hibiscus are 50% more hydrating, and provide 20% greater cell renewal and 30% greater anti-wrinkle activity compared to conventional AHAs.
Flower acids contain a bio-complex of AHAs ­– phytic, pyruvic, mandelic and azaleic – which provide a gentle exfoliation while stimulating collagen synthesis; antioxidant polyphenols; and anthocyanins which reduce oxidative stress on DNA and act as a sunscreen in absorbing UV rays.