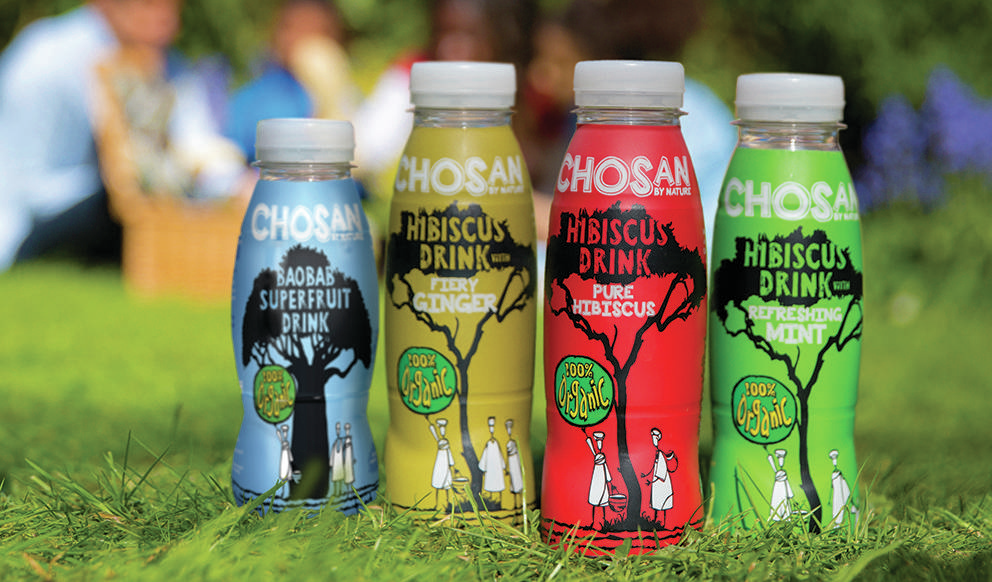 New organic soft drinks brand Chosan has launched with a range of all-natural African-inspired drinks using the flavours of hibiscus and baobab.
Aimed at health conscious consumers as well as foodies seeking new flavours, the range is packaged in convenient ready-to-go PET bottles and comprises: Pure Hibiscus; Hibiscus with Fiery Ginger; Hibiscus with Refreshing Mint; and Baobab Superfruit, which contains only coconut sugar and baobab.
The three hibiscus varieties are 73 calories per bottle and the baobab variety is 48 calories per bottle.
Made from traditional recipes from the Gambia, inspired by her aunt, brand owner Eliza Jones founded Chosan ­– which means 'cultural heritage' in the Gambian language Wolof – after being made redundant following a long career in the not-for-profit sector.
Jones told NPN: "I was struck by the lack of all-natural drinks available in the UK for people looking for healthier alternatives, or adventurous foodies seeking new flavours. Then I thought of the simple and delicious homemade drinks of my childhood in the Gambia, made from locally available fruits and plants. I believed this was well worth sharing, and that's how Chosan was born."
The drinks are produced by an organically-certified co-packer in Slovakia using 100% natural ingredients, no artificial additives, preservatives or colourings. They are Vegetarian Society approved and vegan-friendly.
Five pence from every Chosan bottle sold will go to African food producers to help improve their standard of living.