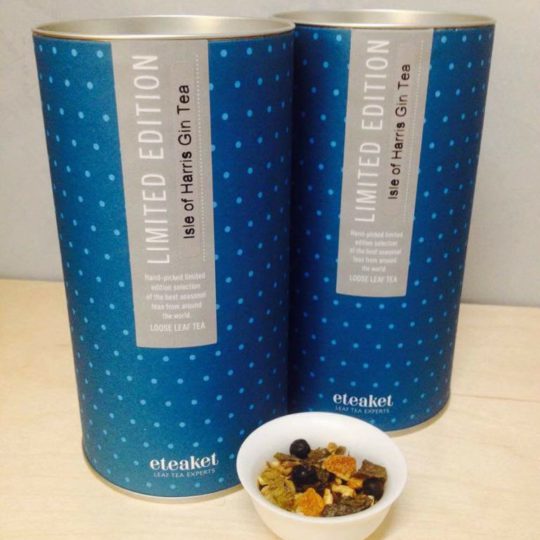 Loose-leaf speciality tea company eteaket has collaborated with the Isle of Harris Distillery to create an unusual tea blend made from the unique botanicals used in Isle of Harris Gin.
Isle of Harris Gin Tea is a herbal, caffeine-free blend which combines juniper, coriander, angelica root, cubebs, orange peel, liquorice root, cassia bark and sugar kelp, the latter being harvested from the underwater forests of the Outer Hebrides.
With a hint of zingy pink grapefruit, the tea is described as being delicious as a cold brew infusion and mixing well with Isle of Harris Gin to make a great tea cocktail.
"This has been a pet project of mine for a while as my mum is from the Isle of Harris and I spent a lot of my youth there," explains Erica Moore, founder of eteaket. "I'm pleased we've been able to create a distinct, complementary tea blend that sits well alongside the wonderful Isle of Harris Gin."
Simon Erlanger, MD of the Isle of Harris Distillery, added: "As the Social Distillery, we enjoy connecting with like-minded people. Tea and gin are both sociable things and this partnership with eteaket is a marvellous way of combining the two."