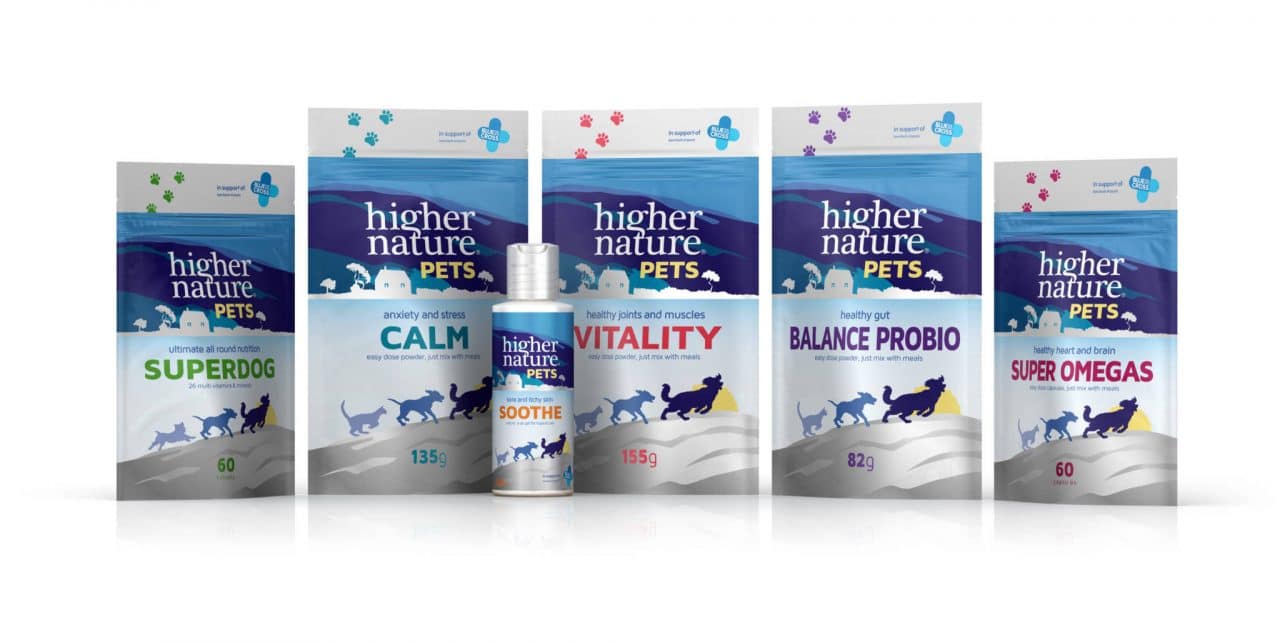 Higher Nature is introducing a line of clean label supplements to the pet nutrition market, formulated with all-natural ingredients and free from artificial colours, flavourings and preservatives.
The Pets range includes easy-dose, flavour-free powders to mix with meals and is formulated to support all-round wellbeing for all breeds of cats and dogs.
The brand says that the offer, which features useful resealable pouches and 'standout' packaging, combines the best from science and nature for pets' health and happiness, with essential nutrients for joints and muscles, heart and brain, anxiety and stress, a healthy gut, skin care and general all round nutrition.
The six-strong line includes Vitality, an easy-dose powder, to support joint health and combining glucosamine, chondroitin, green-lipped mussel and MSM; Super Omegas, described as a perfectly balanced blend of fatty acids with sustainably sourced fish oil, borage oil and olive oil for all round support; and Super Dog, a food-state multivitamin with 46 vitamins, minerals and amino acids.
Calm is a blend of theanine, tryptophan and magnesium to support pets in stressful situations; Balance Probio is a combination of two probiotics to help digestive health, boosting friendly bacteria and improving gut function; and Soothe, a topical, natural aloe vera gel, is designed to help soothe irritated and itchy skin.
The Pets range, due to launch on 1 November, will be supported in store with merchandising units communicating the range benefits, as well as national trade and consumer advertising.
50p from the sale of every product will be donated in to the UK charity Blue Cross for Pets.