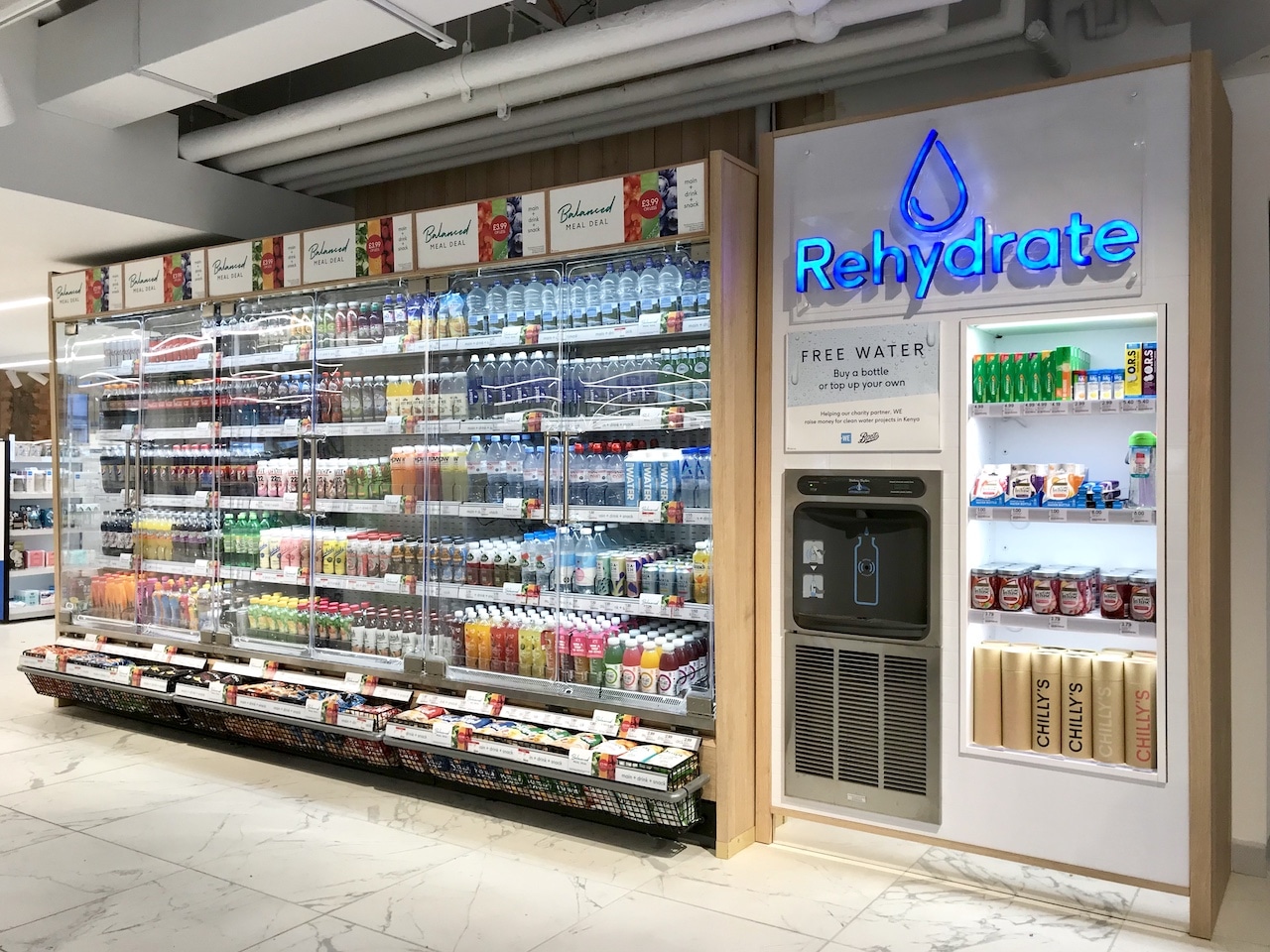 Health and beauty retailer Boots says its new 28,500 sq ft flagship store in London's Covent Garden represents the start of a brand 'reinvention'.
The new-look store incorporates a number of sustainability-themed innovations indicating that Boots is responding to consumers' new green priorities.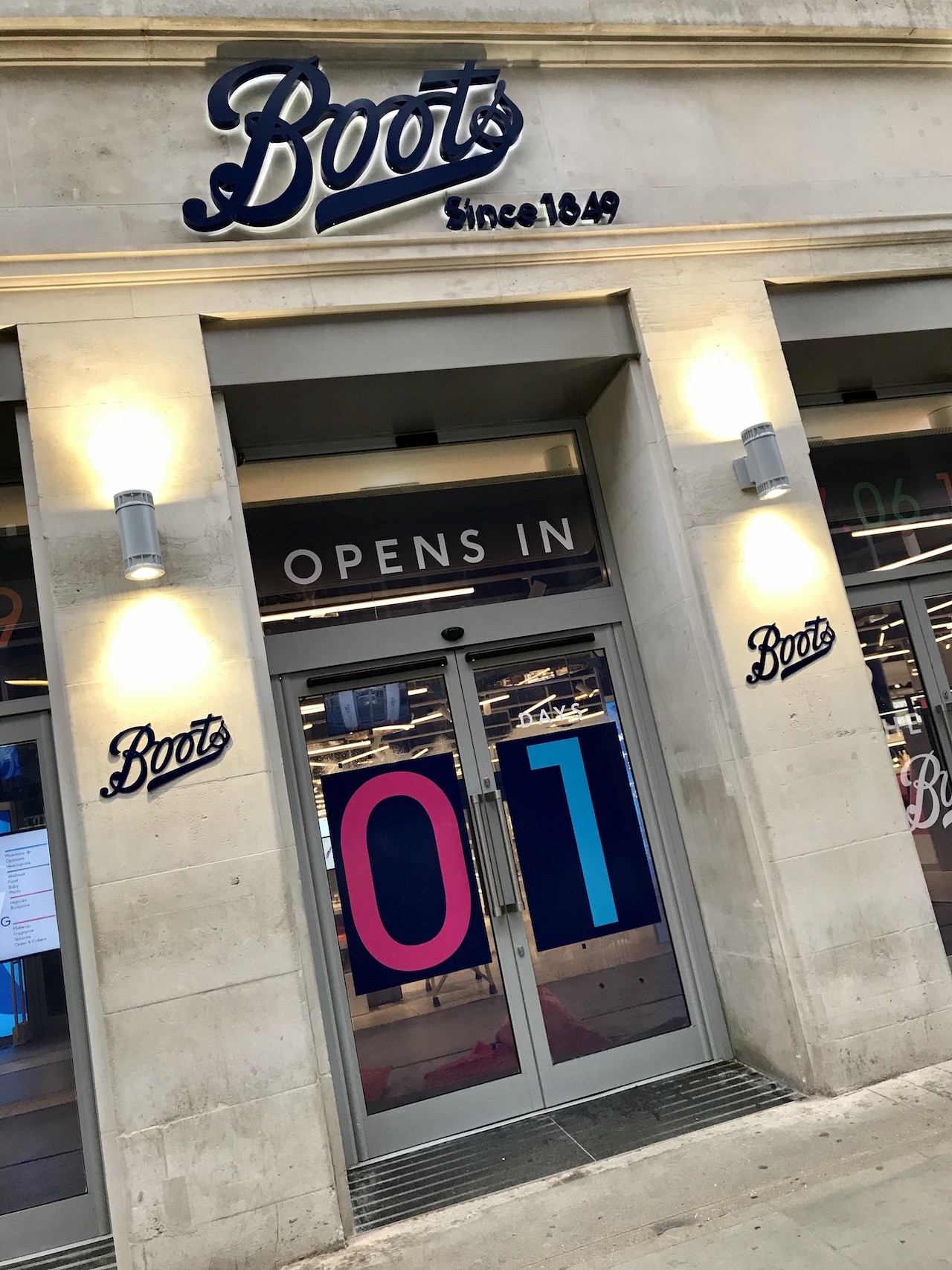 The store features a dedicated Beauty Hall with its own YouTube studio and Instagram zone. Some 300 brands will be featured in the premium-look area, including fashion-forward ranges like Urban Decay, but also natural and health-focused brands like Beauty Kitchen and Equi, alongside a growing vegan offer including Boots exclusive Botanics.
A new sustainable health and personal care fixture will include eco-friendly sanitary protection, refillable shampoos and CBD-based products.
There will be a rehydration point for refilling water bottles and a branded Innocent bar. In Pharmacy, there will be express pickup lanes, extra advice and consultation spaces and what the retailer describes as 'a warmer and friendlier waiting area'.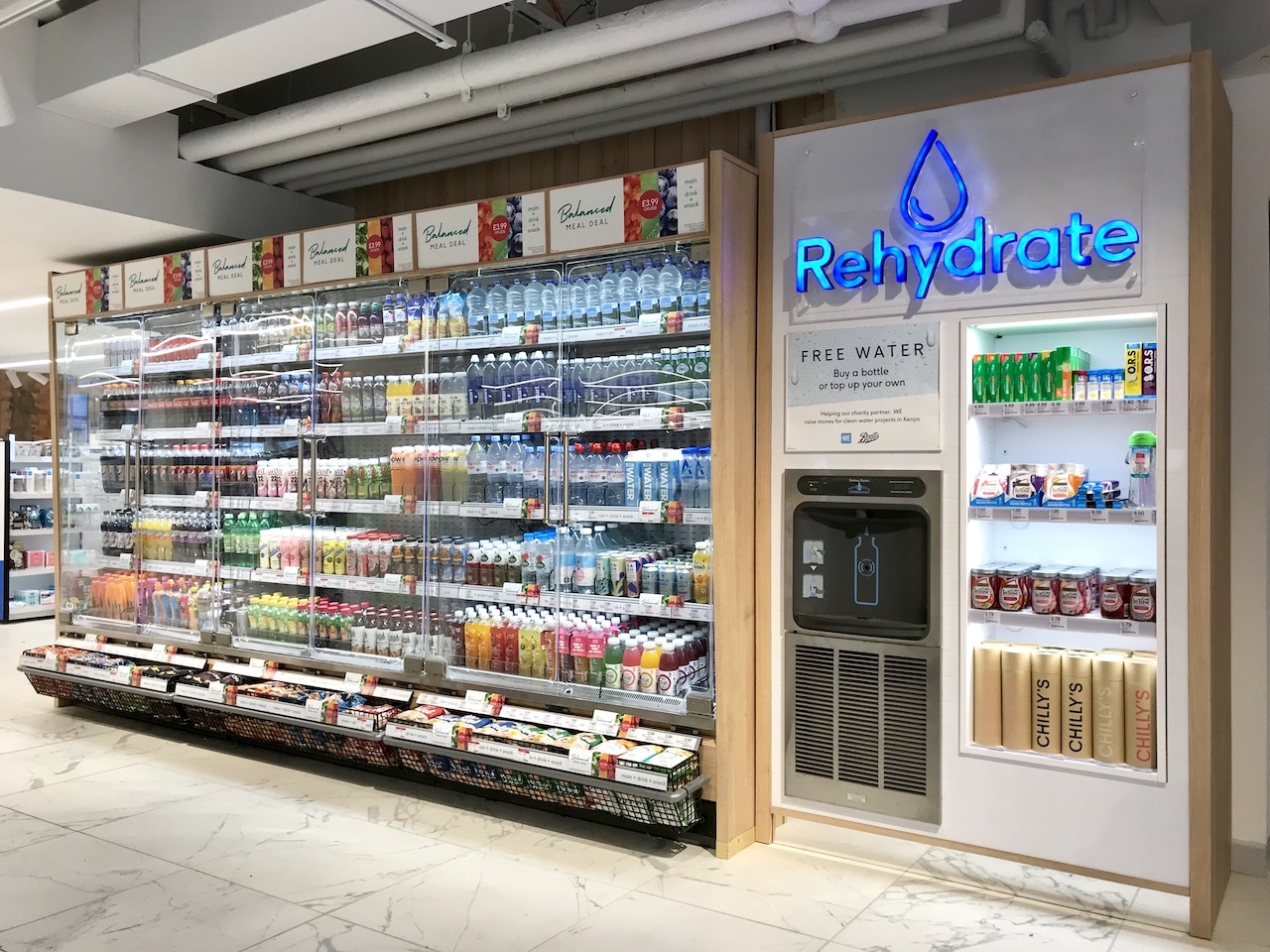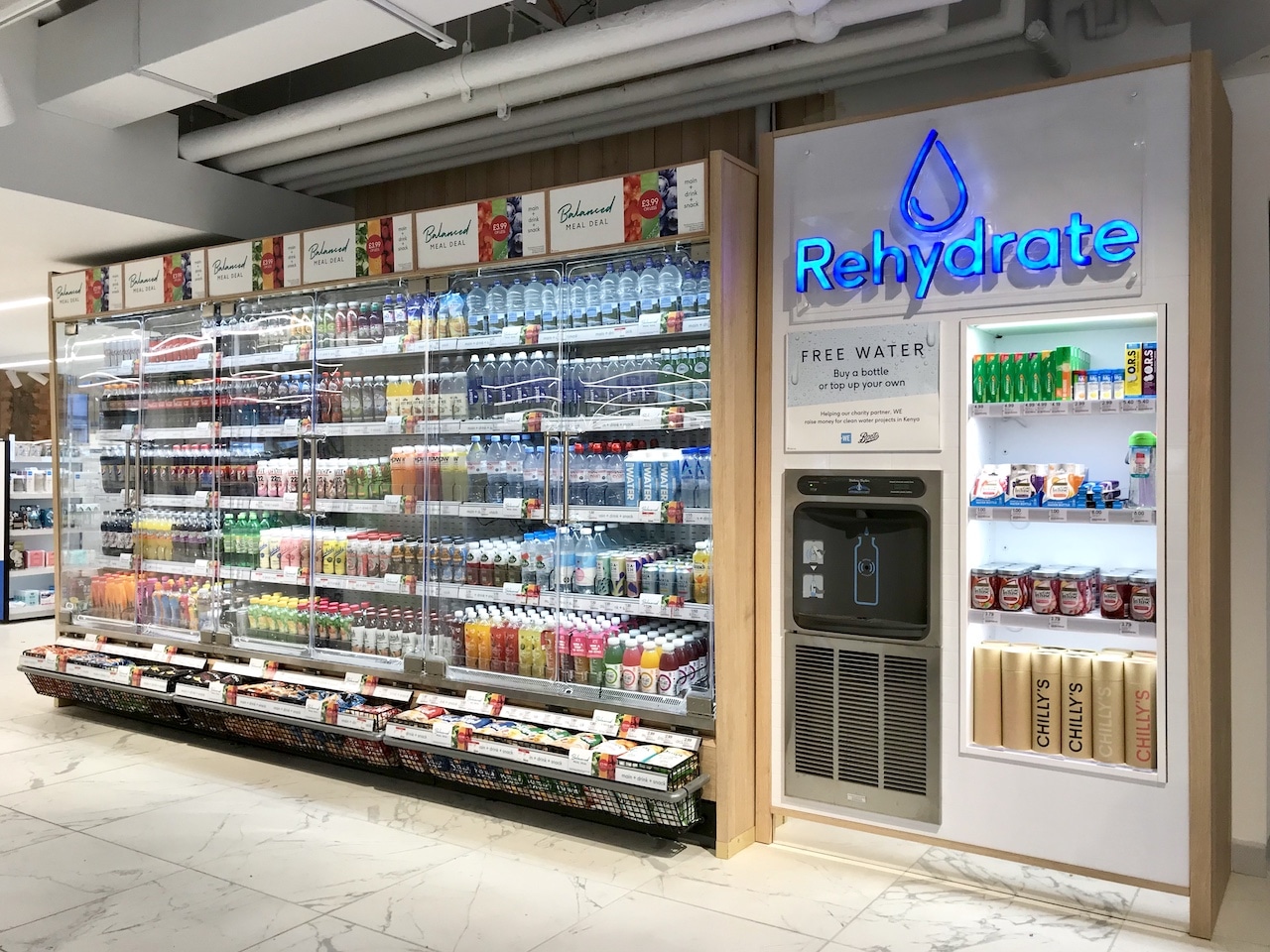 Single-use plastic bags are also banished in the new store – replaced with unbleached paper bags. This, says Boots, is a continuation of its efforts to reduce plastic across the business, with expected usage down across the chain by over 1,000 tonnes this year.
Sebastian James, managing director, Boots UK, says: "Our new Covent Garden store starts a journey of reinventing Boots for the future. The store is full of exciting beauty brands, ideas for living well and services to help you get better, all with the great care that Boots colleagues give. We will learn what people love and want from this shop and this will help us shape a blueprint for our whole 2,500 store estate."