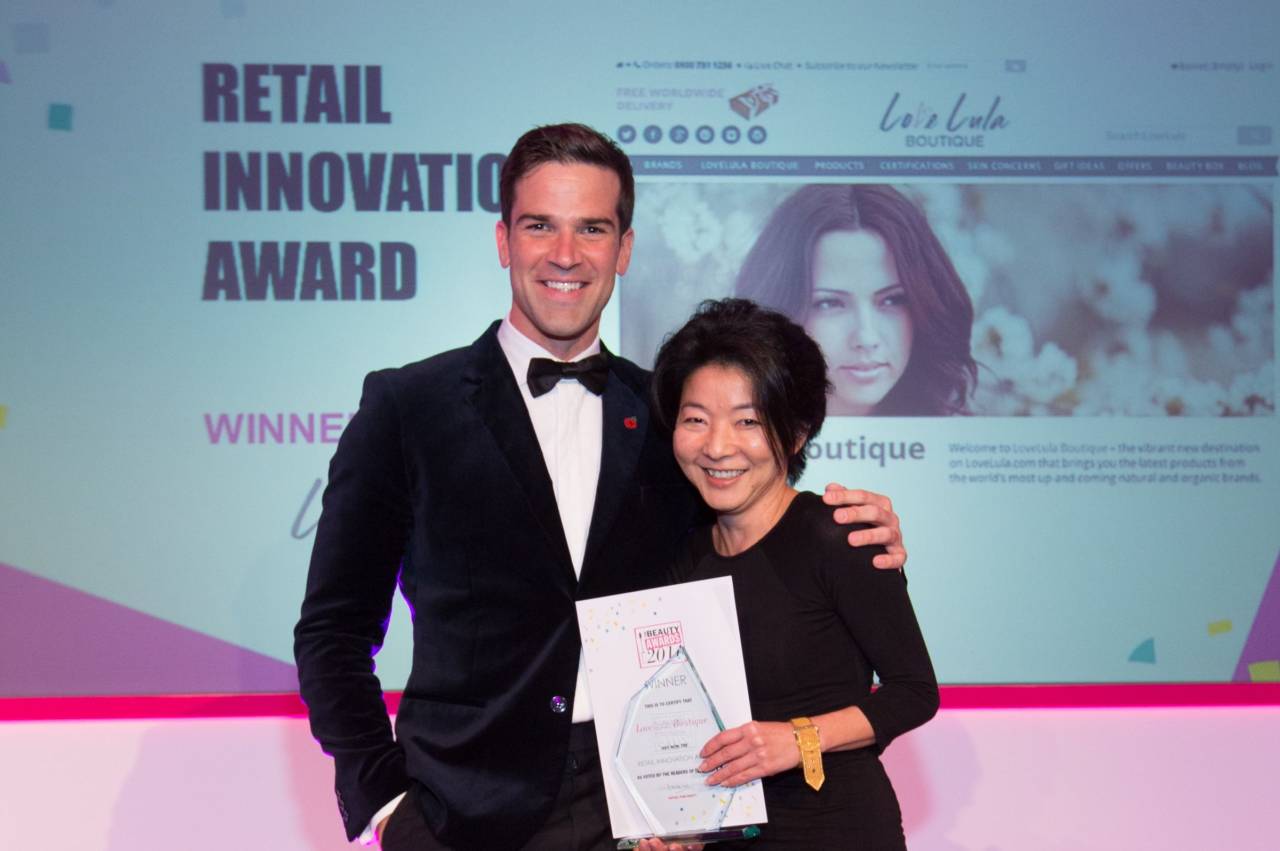 Online beauty retailer LoveLula Boutique has won the prestigious Retail Innovation Award at the Pure Beauty Awards which took place at London's Savoy this month.
Presented by Gethin Jones, the award recognizes the innovation of the LoveLula Boutique concept which provides a platform through which fledgling brands can bring their products to market.
The award was voted for by readers of the trade title Pure Beauty, and LoveLula was shortlisted against the likes of M&S, Elemis and Murad.
Sonia White, MD of LoveLula, commented on the win: "I was genuinely thrilled and want to say a big thank you to everyone who took the time to vote. Winning against such big mainstream retailers felt like a real boost and a significant step forward for natural and organic beauty."
The company was praised for offering customers an unrivalled choice of natural, organic and ethically produced beauty products, and for expanding the horizons of natural beauty in the UK.