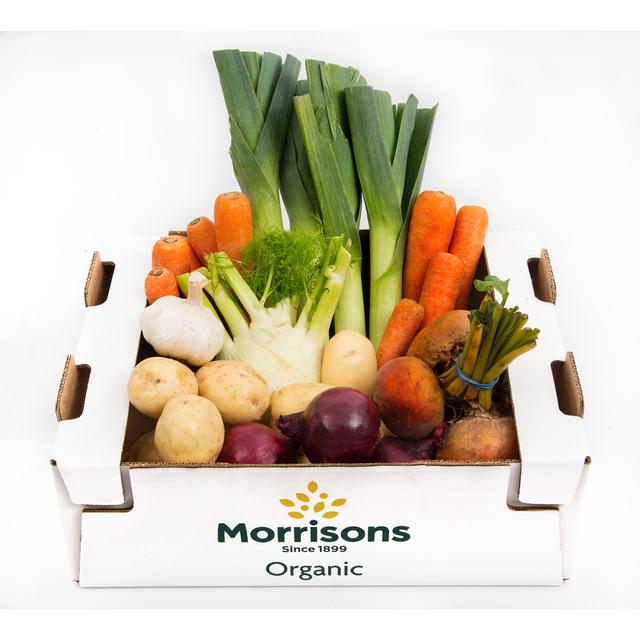 Supermarket chain Morrisons has launched a slate of value vegetable boxes – including an organic option – in what it says is a bid to make fresh veg affordable for all UK families.
The offer includes an Organic Veg Box for £8, a seasonal British Veg Box (£5) and a Wonky Veg Box (£3).
The Organic Veg Box, which contains British veg where possible, offers white potatoes, carrots, red onions, garlic, fennel, golden beetroot and leeks.
The seasonal box costs £5, which says the supermarket is the cheapest of its kind, and contains all-British produce. Morrisons says that the £5 box contains enough fresh British veg to feed a family of four for five days. It includes eight different seasonal vegetables such as carrots, onions, potatoes, cauliflower and courgettes.
There is also a Wonky Veg Box costing just £3, but this may include some non-British produce.
"We've listened to our customers who told us they want even more affordable veg," says Andy Todd, vegetable buyer at Morrisons, commenting on the launch. "They are a great way for our customers to buy British or eat seasonally or feed the family for the week."
The British Veg Box are available now at Morrisons stores nationwide and all the veg boxes can be delivered to customers' homes via an online shopping service from 2 October. Delivery charges start from £0.99.
The launch follows a successful online trial earlier this year.