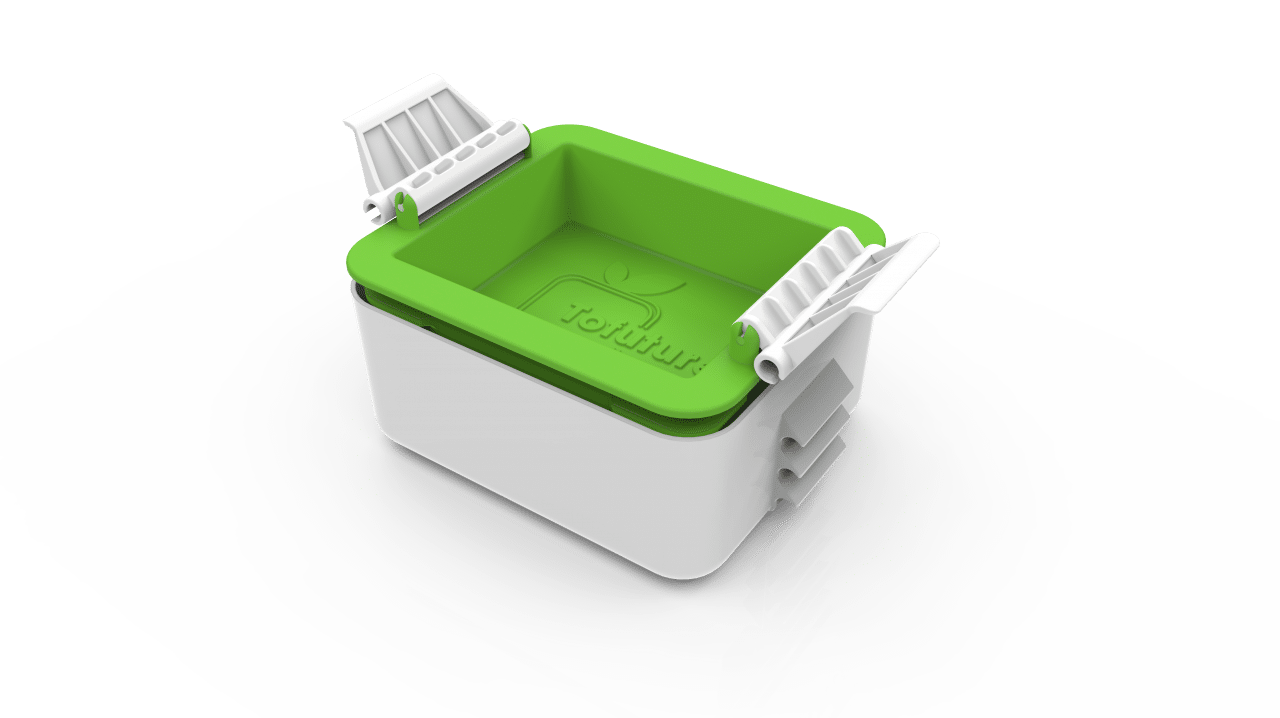 After years of frustration building precarious towers of tins, heavy books and kitchen roll to remove the water from their tofu, Adam and Susanna Kittow at Tofuture have come up with a solution.
Tofuture Tofu Press is an easy-to-use gadget, which squeezes the bland, unwanted liquid out of tofu prior to cooking.
Users can simply pop a block of tofu inside, lock down the clamps and leave it in the fridge to press the water out, which is then collected in the outer container.
The press is compact and easy to store and once your tofu is pressed, the outer tub then doubles as a container for marinating the pressed tofu. The press is also BPA free and dishwasher safe.
Adam says: "There are two main types of tofu – block tofu, which is stored in water and can be found in the chilled section of most supermarkets, has a firmer texture and is good for stir fries and kebabs; and silken tofu which is softer and good for mousses and smoothies."
"The gradual nature of the pressing will give your tofu the perfect texture and consistency for it to absorb gorgeous marinades or the beautiful flavours of the dish you are preparing. You won't believe the difference it makes to cooking with tofu."
Susanna adds: "The Tofuture tofu press enables you to explore the full versatility of tofu and opens up a world of tastes and textures when cooking with it. Roast, grill, fry, bake in a pie, whiz into mousse, create amazing veggie burgers, egg-free quiches, a completely new pizza topping, the list is endless."