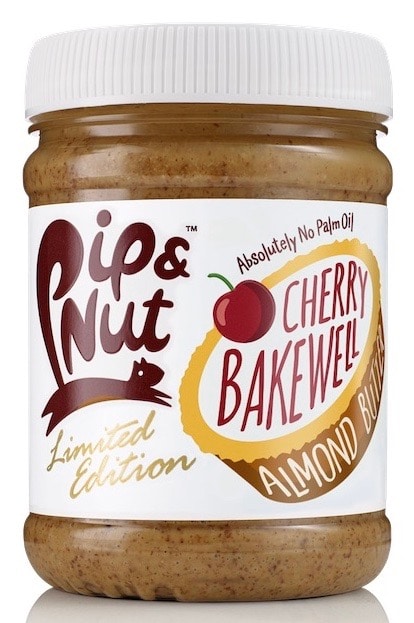 Pip & Nut has launched a limited edition Cherry Bakewell Almond Butter, combining almond butter with chopped almonds and real cherries.
Captain Kombucha has extended its 400ml range with two new flavours – Cayenne Pepper and Pineapple Peach, and has also launched a 1ltr range of the flavours.
Healthy food company Wessanen UK is now B Corp certified, becoming the latest in just 25 food and drink businesses in the UK to currently hold the certification.
Natural beauty brand Faith in Nature has appointed Patrick Turner as sales director to spearhead the company's growth into new retail channels in the UK and develop the company's international markets.
VBites has purchased a 385,000sq ft facility in Seaton Delavel, Newcastle, its third factory purchase in the north-east.
Evermore London has launched, offering a selection of green, clean candles with varieties including Flore Candle, described as a delicate union of lilac blossom, with top notes of petitgrain and a base of clove and ylang ylang.
Fatherson Bakery has created a range of 2Go gluten-free snack bars, including Salted Caramel Sensation, Chocolate Honeycomb Tiffin, Fruity Granola and Chocolate Rocky Road.
Matcha and Beyond has launched a new vegan matcha ice cream. The soft serve ice cream is made with organic rice milk and agave syrup, with no refined sugar.
French sea salt brand, La Baleine is now available in the UK. The salt is harvested in the Camargue, in Occitanie, a UNESCO protected region, and is available in Fine and Coarse varieties.
Cafédirect has unveiled its new 100% certified organic, plastic-free and sustainably-sourced London Fields coffee range, exclusive to Waitrose.
Nush has secured a major national listing with Holland & Barrett; its Natural & Sweet Chilli Almond Milk Ch*ese and Natural, Blueberry and Strawberry Almond Milk Yoghurt are now available in up to 613 H&B stores across the UK.