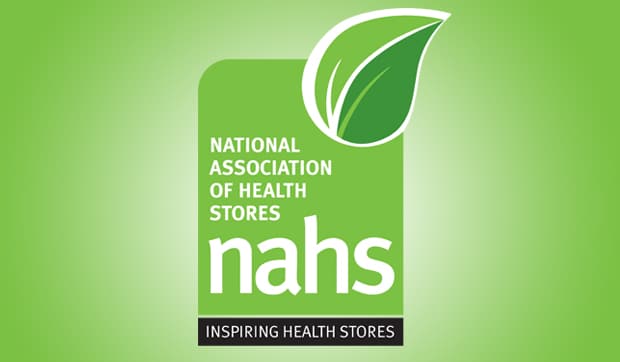 The National Association of Health Stores (NAHS) is ramping up its new member benefits, making it more attractive than ever to join the UK health food trade's only dedicated retailer association.
Specially negotiated new member benefits* include:

• Discount up to the value of £250 from Quest VitaminsFree Bio-kult or Lepicol starter pack worth up to £93
• 10% off next trade purchase from Solgar
• 10% discount off next Biocare order
• 20% discount off Prelox and Omega 7 products from Pharmanord
• 20% discount off next order from Natures Aid
All the offers are in addition to free Health Food Institute (HFI) Diploma training modules for all store staff and a host of other benefits including insurance, Healthnotes and Wellbeing Information Systems Discounts. NAHS's Avril McCracken told Natural Products: "There's never been a more important time to join your trade association, and there's never been a better package of practical business benefits!"
• For more information call 01875 341408 or e-mail [email protected]. *Terms and conditions apply.