Natural Products News shines a spotlight on a handful of the latest launches, campaigns, award wins and more from natural and organic brands and businesses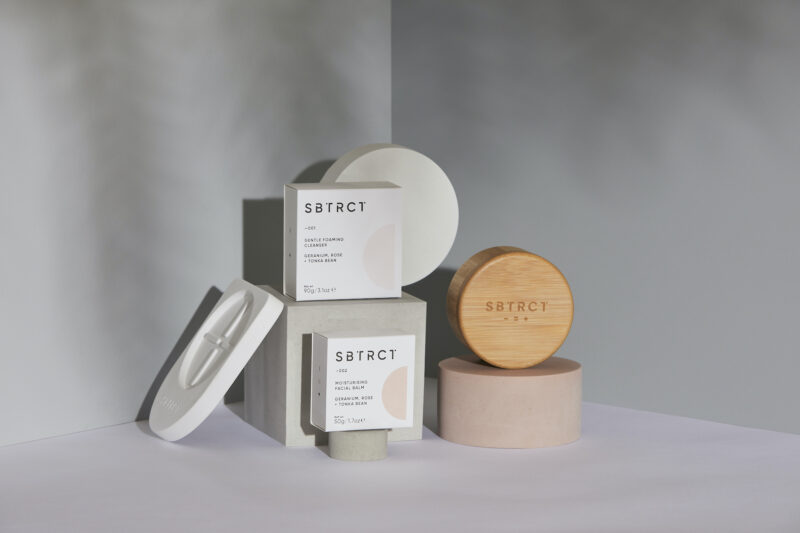 SBTRCT has launched a multi-faceted campaign for Plastic Free July urging consumers to 'Take a Mini Break' and highlighting the issue of plastic pollution brought about by plastic-packaged miniature travel beauty products. The campaign includes a partnership with activist illustrator Jasmine Hortop, who has created a special illustration to highlight the problem (see main image), and a partnership with sustainable 'hometel' brand room2 Chiswick, the world's first whole life net-zero property to comprise in-room sampling, member gifting, email activity and social media giveaway. SBTRCT will also have an increased retail presence, launching into Plastic Freedom within The Hoxton Hotel in West London and there will be widespread PR and marketing tactics to drive awareness of the SBTRCT range of sustainable solid alternatives to skincare fundamentals, which includes a Make Up Melt, Cleanser, Exfoliator, Moisturising Facial Balm, Retinoid and Vitamin C Serum.

Vievé has launched it latest SKU in the form of Pineapple & Coconut Protein Water, described as a refreshing blend of flavour-packed sugar-free water with 20g collagen protein in every bottle. The new flavour is also dairy- and fat-free and contains only 90 calories a bottle. "We are very pleased to be launching this new flavour as the ultimate in light and refreshing functional hydration for the summer and beyond," comments Vievé brand founder and CEO, Rafael Rozenson. "There's a real demand for fresh and invigorating flavours and I think we've captured that perfectly with Pineapple & Coconut. We look forward to seeing what our customers think." This newest flavour will join Vievé's core range of five naturally flavoured protein waters: Strawberry & Rhubarb, Watermelon, Peach & Raspberry, Orange & Mango and Citrus & Apple.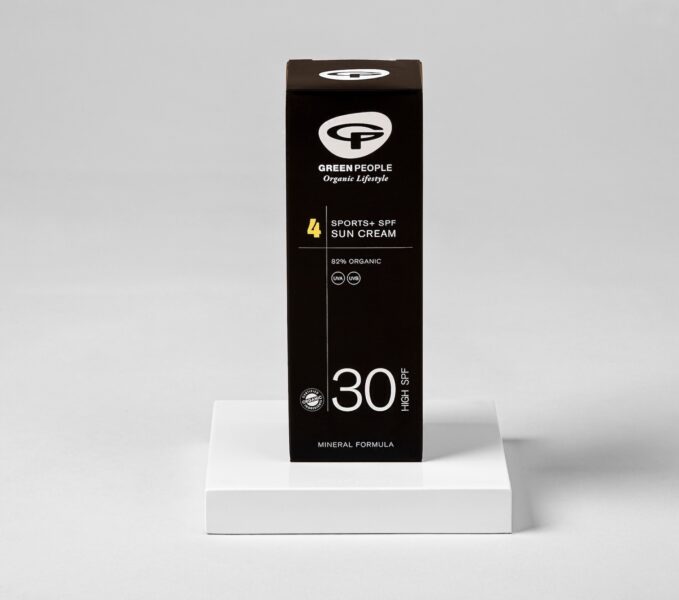 Green People's new daily use Sports+ SPF30 Facial Sun Cream is a mineral sun cream for use by all skin types during all outdoor activities with SPF30 to protect against 97% of UVB rays. The handy 50ml facial moisturizer keeps skin sun safe with 100% mineral non-nano filters that provide broad-spectrum UV protection without leaving a white cast. The blend of organic plant oils and plant waxes provides the sun cream with natural water repellence, so it doesn't slip off the skin even when working up a sweat. Key actives include: SPF30 zinc oxide mineral filter for broad-spectrum UVA/UVB protection; aloe vera to hydrate; shea butter to moisturize and protect; and peppermint and eucalyptus essential oils to cool and deliver a fresh aroma. Suitable for those pone to eczema or psoriasis, Sports+ SPF30 Sun Cream is vegan, cruelty-free and uses an 82% certified organic formula.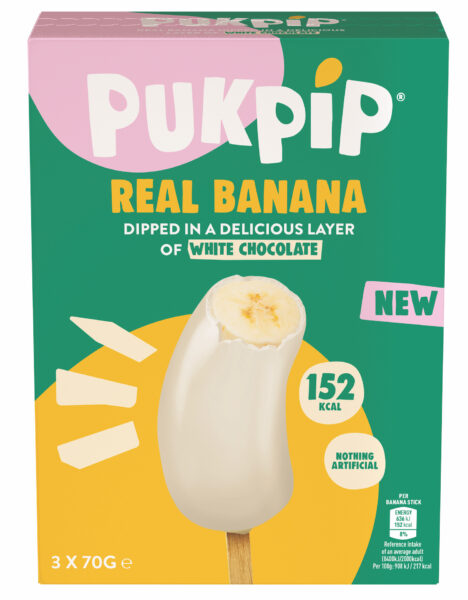 Pukpip, which recently gained a listing in Planet Organic, has added White Chocolate Dipped Frozen Bananas to its range, with CLF and Suma being the first to add the new option to their wholesale distribution. Combining sweet real frozen banana and creamy white chocolate with hints of vanilla, the frozen treats contain only 152 calories each and are a source of fibre and potassium. "Our consumer research indicated a demand for frozen snacks that combine a balance of whole fruit with a bit of indulgence, but now the products are in bricks and mortar stores the response has been incredible!" says Zara Godfrey, Pukpip MD. "Our stockists have said that they are flying out of the freezers and consumer feedback has been overwhelmingly positive. We are delighted to be able to add the White Chocolate Dipped Frozen Bananas to the range, which is set to have wide appeal for kids and grown-ups alike."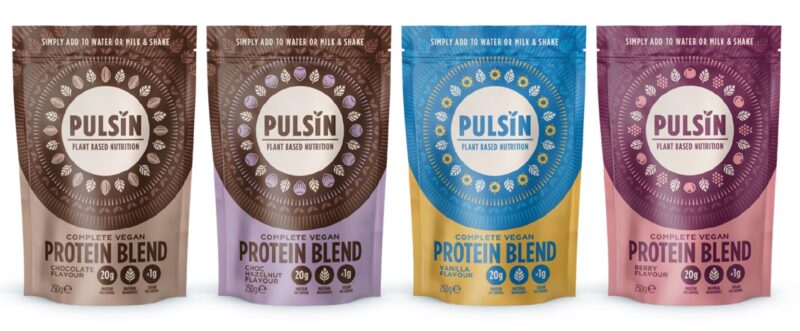 Pulsin has introduced a new four-strong range of Complete Vegan Protein Blends in Berry, Chocolate, Chocolate Hazelnut and Vanilla. They can be enjoyed on their own or as a versatile bases for personalized recipes. The powders are crafted from a combination of pea, faba and pumpkin seed proteins, ensuring a complete and balanced amino acid profile. Announcing the launch, Pulsin MD, Lisa Butler, says: "We are thrilled to introduce our new Complete Vegan Protein Blend in these exciting flavours. "At Pulsin, we understand the importance of offering both nutritious and great-tasting options to individuals following a vegan or plant-based lifestyle, or those that want to add more protein into their diet. With our new range, we aim to provide an exceptional protein solution that meets their dietary requirements without compromising on taste or quality."