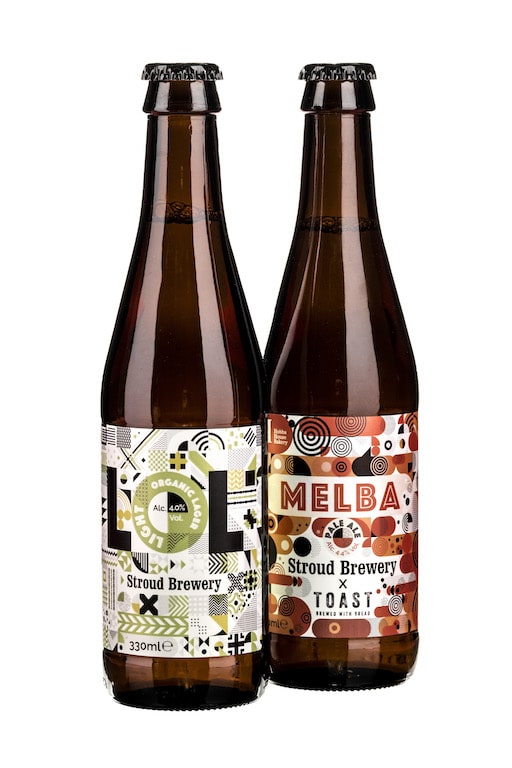 Organic beer producer Stroud Brewery has launched a two-strong range of limited edition small batch brews.
The new organic lager Light Organic Lager (or LOL) has an ABV of 4%, with a light crisp and refreshing taste gently hopped with a soft malt aroma. Brewed using traditional lager malt and organic Brewers Gold and Saaz hops, it is bottled in 330ml bottles.
Melba (4.4%) is a pale ale created through a collaboration with innovative ale producer Toast Ale. Brewed using unsold organic Hobbs House Bakery bread (Organic Wild White and Organic Light Rye Sourdough), it is generously hopped using organic Simcoe, Chinook and Mandarina Bavaria hops to give a crisp finish and balanced bitterness. With a soft malt flavour and a stone fruit aroma, Melba is available in cask, keg and 330ml bottles. 5% of the revenue from Melba will go to Stroud District Foodbank.