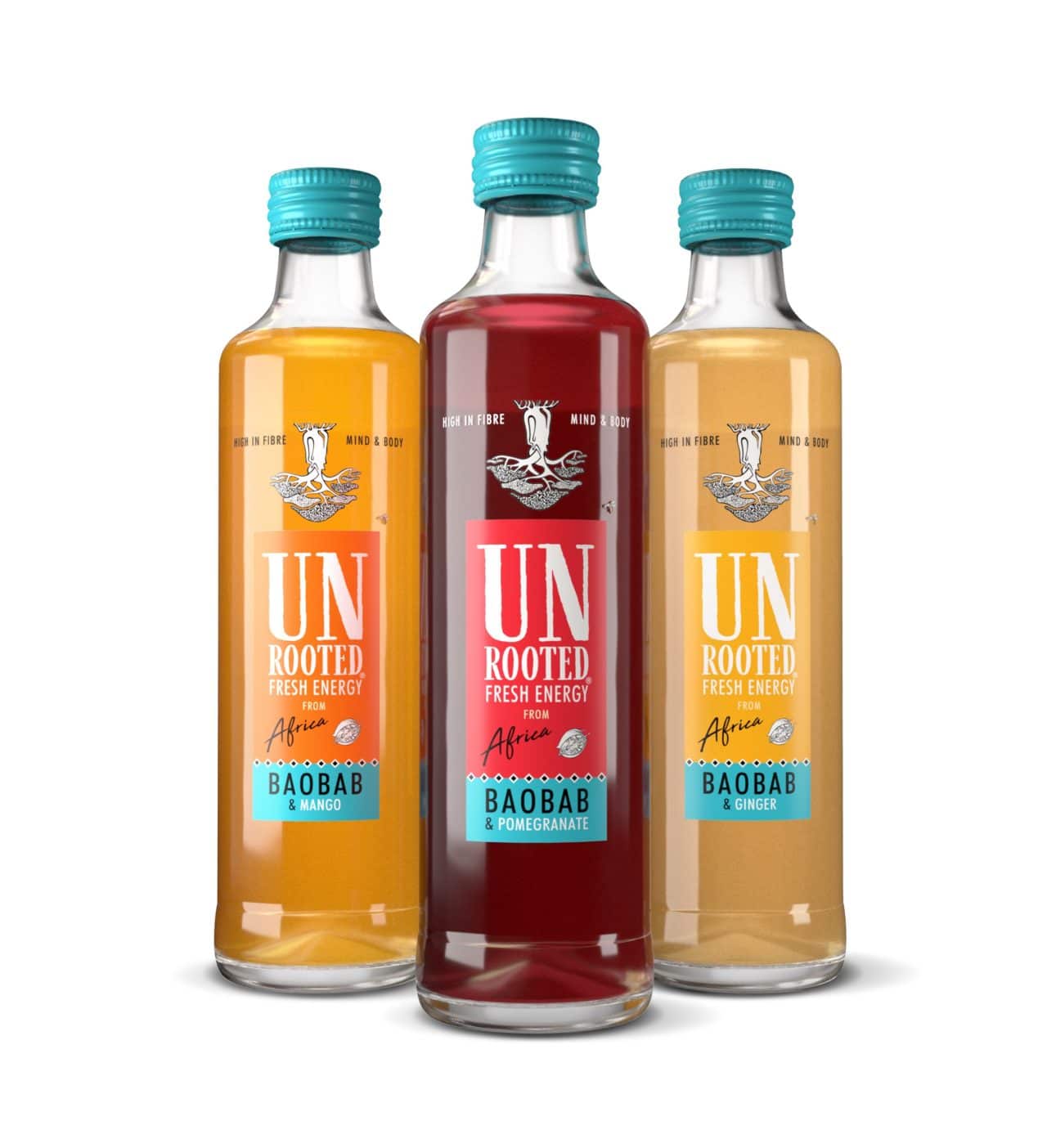 In what the brand says is a UK first, Unrooted has launched as a natural, high-fibre energy drink that uses baobab to help restore energy levels.
The drinks are available in three varieties — Baobab & Mango, Baobab & Pomegranate and Baobab & Ginger – and have no caffeine or added sugar.
Each 250ml bottle of Unrooted contains 10g of handpicked, active baobab blended with all-natural ingredients. Packed with prebiotic fibre and vitamin C, baobab feeds the gut's good bacteria, regulates blood sugars and boosts the metabolism.
"We're delighted to be launching Unrooted in the UK, and I'm sure the nation will be excited by the magic-like properties of baobab," says Nathan Clemes, founder of Unrooted. "In today's modern world, burnout is a real deal and we all want to achieve our goals, but that shouldn't come at a cost to our health and wellbeing.
"At only 50 calories per drink, I'm sure Unrooted will be popular with mindful drinkers looking to avoid sugary, caffeine-loaded drinks, as well as those searching for a new taste experience, from tree to you."