After leading the team at Bristol's first independent health food store for more than 40 years, Wild Oats co-founder Mike Abrahams is set to retire.
Fuelled by a passion for healthy wholefoods and a desire to earn a living in a sustainable and environmentally sound way, Abrahams and wife Loes took over a small deli in 1981, after Abrahams resigned from his job working at the European Space Agency in Holland.
From a shop where grain was sold from sacks on the floor, Wild Oats now houses one of Bristol's most extensive ranges of wholefoods, supplements and natural remedies and is regarded as a Bristol institution and a pioneer in its field.
A vital health hub for the local community, Wild Oats celebrated its landmark 40th birthday last year and continues to pave the way for independent health stores.
But this is far from the end of the story for the retailer. With Abrahams retiring, the torch is being passed to a team of directors – Don Dickinson, Heather Wilson and Alicia Stephens – who collectively have a vast amount of experience working for the store and will ensure its core values are maintained.
"After more than four decades at the helm of Wild Oats, I hand over to a more than capable team of directors," says Abrahams. "Alicia Stephens, Heather Wilson and Don Dickinson each have their own unique set of skills that will see Wild Oats thrive in this ever-changing economy for small independents."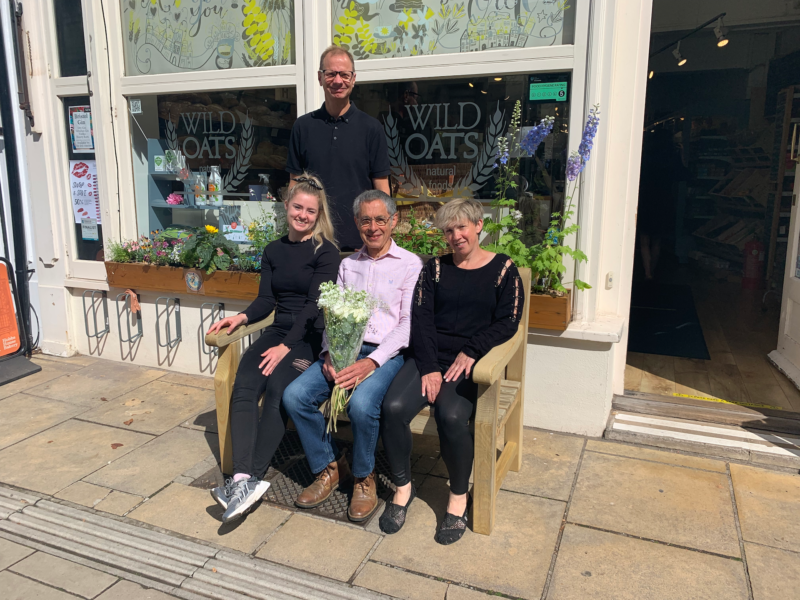 Pictured L-R: Stephens, Dickinson, Abraham, Wilson