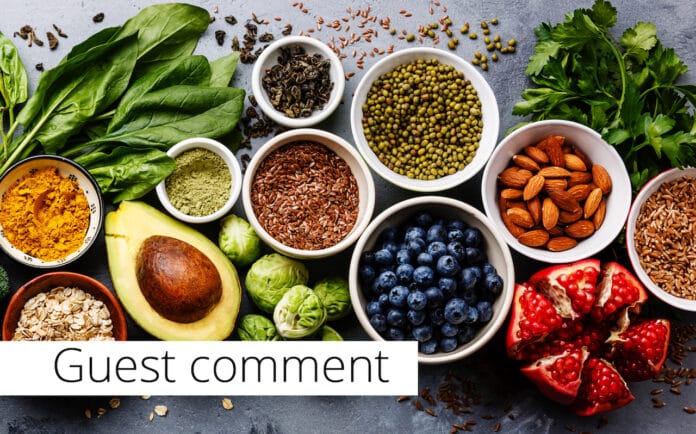 When faced with hardship, change and difficulty, humanity has a way of pulling together, and showing strength in the face of adversity. It's a testament to our wonderful industry which plays an important role in society – to help serve and protect the community's health and wellbeing.
If there was ever a time to galvanize and come together as a community, it's when we're faced with a global pandemic. It is of the utmost importance that we as individuals remain as healthy as we can be – and the natural and organic industry has always helped to support this.
A number of health stores are already adjusting to the social distancing guidance with new ways of getting vital products to their customers. Reorganizing, repurposing, working harder and working longer for the community. The following is just a taster of what the industry has been doing so far:
Unicorn Grocery in Manchester has been very vocal on social media and ensuring that its customers are well informed and understand the safety measures when visiting the shop. The retailer has supplied chairs and brollies for its customers who may have to queue outside of the shop. The team states that they are confident about the amount of stock they have: "We have a great relationship with our growers and wholesalers on the continent and the beauty of buying direct is really coming into its own at this time." The store is also supplying 'lend a hand' postcards, so people can post their contact details to vulnerable people who may need help with picking up groceries from the shop.
The Real Food Company in Cheshire is doing an 'Email & Collect' Drive-By service where customers can order online for postal delivery or, if local, they can email over an order or ring in and arrange a collection time. The box can be delivered or dropped off in the boot of a car, to avoid people coming into the shop.
Holbeach Wholefoods in Lincolnshire is also providing an order and collect service with delivery to local customers, and is taking payments over the phone. Owner Zoe West says: Customers are starting to understand the situation and appreciate we are open – we even got a thank you card today! We are mainly doing call and collect – but customers can come to the door and ask us for their shopping. We have a 2 meter barricade from the door to the counter and using poles to push and pull shopping in baskets. We prefer cards … some are using cash – though cash is really making us feel uneasy! We are going to continue to stay open as long as possible and do our best to keep the community going, which is particularly important for special diets – gluten free, diabetic and vegan – plus supplements and body care. Though people are still buying treats for themselves too, despite all the baking!"
Naturalife Bridport is also working around the clock to deliver products to the community. Kim, the owner, told NPN: "We feel so privileged that we can continue to be open and able to provide for our wonderful customers. Our business has shifted considerably from being incredibly busy with in-store sales to now predominantly phone orders which we deliver to customers within a five-mile radius. We are just about keeping up, if not somewhat frazzled! We have slightly adjusted our opening hours for the time being, just to allow us time to take a breath and sort delivery runs. The feedback from customers has been lovely and we are just so pleased that we are able to bring the shop to people who are often alone and isolated at home. Bridport is an amazing community and we are very proud to be part of it."
The immense effort and dedication from hundreds of health stores across the country is a reflection on the kind of people who make up our industry. Despite the uncertainty, fear and worry, our health stores are carrying on with perseverance and smiles on their faces.
As Jim Manson, editor-in-chief of Natural Products Global, says: "We have proven that we are resilient as an industry, and as movement. From the millions of organic growers and producers around the world to the thousands of processors and manufacturers they supply; to the global network of natural products wholesalers, brands and retailers who complete the supply chain – we have so much to give."
We can get through this and we will come out stronger for it too.
If you have any stories to share, please contact Rosie Greenaway ([email protected]) or Jane Wolfe ([email protected]).