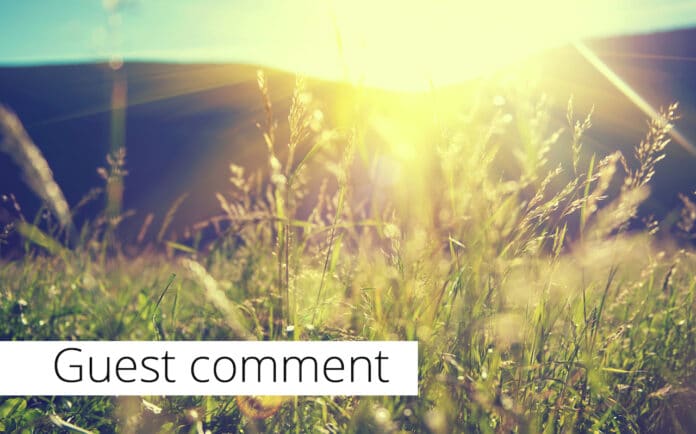 In the last few years, innovations in the vegan food and drink industry have made headlines, created media frenzy, shaped our eating habits and most importantly helped to create a kinder world for animals. But veganism is about far more than what we eat and drink. It is a philosophy, a way of living which shapes many of the decisions we make on a day-to-day basis, including the clothes we wear.
Recently, interest in animal-free fashion has been gaining momentum. In 2019, leading lifestyle magazine Vogue reported that stock of vegan fashion products increased by 258% across the UK and US. There are many different factors driving this increased attention. Not only are global populations becoming increasingly vegan or vegan-curious, but many brands and consumers are making a more conscious effort to make informed choices when it comes to shopping baskets.
In August The Vegan Society published a new report called The Rise of Vegan Fashion. The research took a deep dive into shoppers' perceptions of how animals are used in the fashion industry – what they thought of animal-derived products, supply chain issues, opinions on plant-based leather and what vegan fashion they would be interested in purchasing.
The survey panel consisted of 1,000 Brits who purchase new clothing and accessories. Respondents were first asked their opinions on different materials which are used within the fashion industry. Unsurprisingly, the animal-derived materials including feathers, fur and leather from cows, calves and other animals scored highly for negative consumer perceptions. For example, 61.4% of the panel said fur was cruel and 54.3% said leather from calves was cruel. On the other hand, plant-based leather scored highly for positive perceptions: 42.4% of the sample said it was sustainable; 34.3% thought it was ethical; 32.6% said it was innovative; and 30.6% thought it was modern. These were the highest percentages for all options given.
Plant-based 'leathers' are materials created from – you guessed it – plants, which act, look and feel like animal leathers. Compared to other materials, they are a fairly recent development for the fashion industry, but in recent years their popularity has skyrocketed.
Vogue reported that stock of vegan fashion products increased by 258% across the UK and US
Piñatex is one of the original products on the market, having been developed in the 2000s. It is described as 'a non-woven textile' and made from pineapple leaf fibre, which is otherwise a waste product in the pineapple industry as it is too fibrous for humans to consume. This means that the raw material requires no additional environmental resources to produce, creating a product that is ethical, sustainable, modern and innovative – a clear reflection of our panel's views. Other plants being turned into 'leathers' include apples (made from the leftover pulp in the juice industry), mushrooms and succulents.
After giving more context as to what plant-based leathers are, we asked the panel their thoughts on the material. Over 80% of the panel responded positively and many said they were interested in purchasing in the future. Plus, a huge number (74%) said they would even be willing to spend more on plant-based leather compared to animal leather. Key priorities for shoppers were quality and durability (18.2%), sustainability (15.7%), ethics (15%) and style (12.7%). Finally, 11.9% were willing to pay more.
As well as pioneering material manufacturers, it is down to household fashion powerhouses to bring plant-based leather to the mainstream. A few years ago, The Economist dubbed 2019 'The year of the vegan', but much of this increased attention has previously been on food and drink. 2021 will be remembered as many things, but from looking at the data and vast number of ethical fashion launches it may just be remembered as the year of vegan fashion, too.
In March fashion industry giant H&M revealed it was using cactus leather as part of its new sustainable collection. Just three months later, Nike announced its Happy Pineapple collection featuring five models made from Piñatex. Even more recently, in October Stella McCartney debuted its mushroom leather bag, stating that the mushrooms were 'grown in labs, so they use no water and barely any electricity'.
For a more ethical and sustainable world (in every aspect, including fashion), it's time to embrace plants and all their benefits like never before.
For more information about vegan fashion, download The Rise of Vegan Fashion for free.