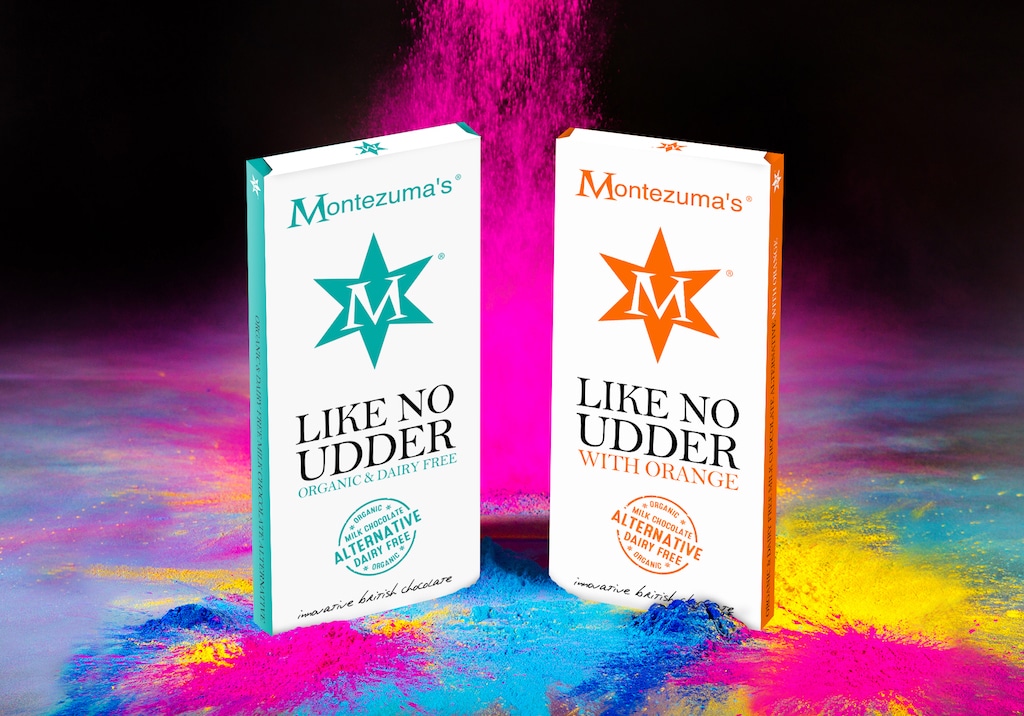 Reacting to the growing demand for dairy-free milk chocolate alternatives, Montezuma's has introduced its new Like No Udder range.
Initially comprising two bars – Like No Udder and Like No Udder with Sweet Orange – the line is organic and vegan and uses rice powder instead of cows' milk to provide a creamy milk chocolate taste.
Montezuma's has seen a growing demand for its dairy-free ranges, with dark chocolate now accounting for more than half of the sales of its Giant Chocolate Buttons bags. In addition 90% of the company's chocolate bar sales now come from its dark chocolate options.
"In recent years we have seen more and more interest in our dairy-free dark chocolate and vegan ranges, so it made complete sense to create a delicious dairy-free milk chocolate alternative," explains Montezuma's co-founder Helen Pattinson. "We are so excited about the result – it's a real treat for those craving a milk chocolate taste without the dairy."