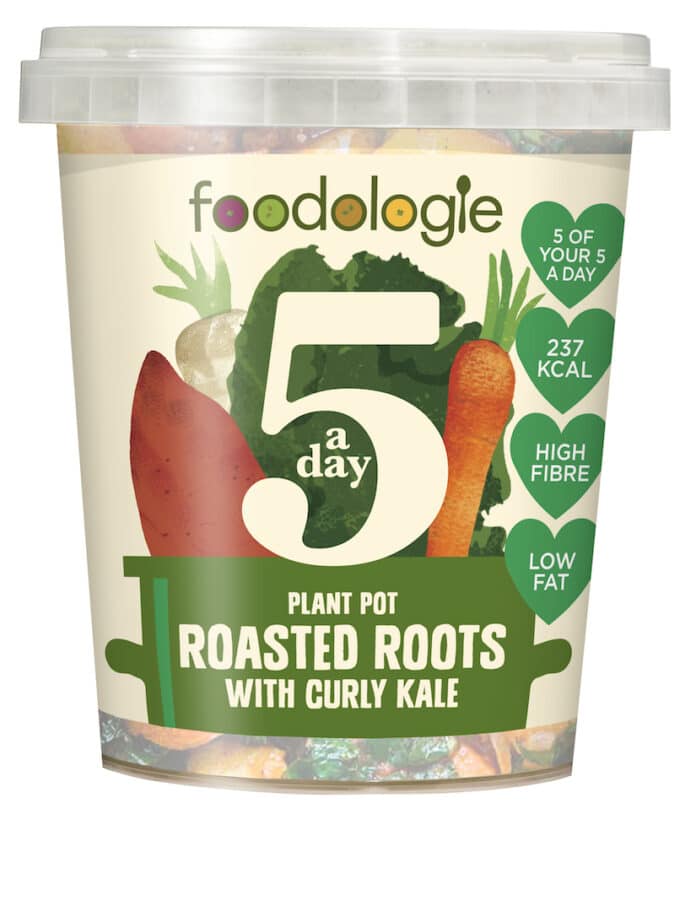 Vegan soup brand Soupologie has announced two new product ranges launching under the sub-brand Foodologie.
The Foodologie Oh Snack! Pots and Plant Pots each contain all of your five-a-day and are made with innovative recipes that are designed to put a plant-based twist on some flavour favourites.
The Plant Pots are available in: Greek Style Briami; Bountiful Burrito Bowl; Super-Charged Chilli Verde; Lentil & Turmeric Daal; and Roasted Roots with Curly Kale. Positioned as a healthy lunch or easy mid-week meal, each one contains under 300 calories.
Oh Snack! Pots come in three rich flavours – Yunnah Noodles with Kimchi; Carrot Bourguignon; and Jambalaya – and are pitched as a light lunch option, a between-meal snack or side dish.
Described as a first of their kind, the eight-strong range is vegan, free from the 14 main allergens and has green front of pack 'traffic lights, so is low in fats, sugars, salt, carbs and calories. The pots are also gluten-free and packed with protein and fibre. All Foodologie pots are 100% recyclable.
"When we started our family business Soupologie in 2012, we set out to become the leading, go-to brand for delicious, free-from, nutritious plant-based food," comments Amanda Argent, brand co-founder and head of NPD. "We pride ourselves in creating healthy meals and soups that taste great, that are crammed with vegetables, rich in nutrients and use interesting ingredients that are as filling as they are good for you.
"Taking everything we have learned from our successful soup range, we're absolutely delighted to be taking our expertise to a new area. The launch of Foodologie is a really exciting new proposition for us, marking the next phase in our journey as we continue on our mission."