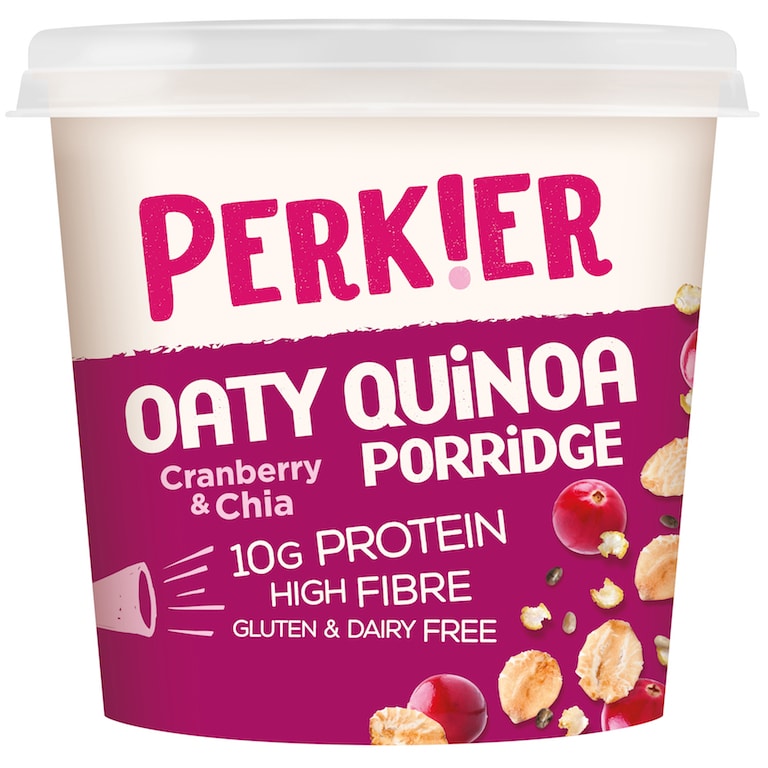 PERK!ER has introduced its Oaty Quinoa Porridge Pots designed to provide consumers with a quick and nutritious breakfast.
Available in three varieties – Cranberry & Chia, Original and Golden Syrup – the porridge pots are made with 100% natural ingredients and have a light and creamy taste and texture.
The have up to 50% less sugar than other porridge pot brands, provide 10g of protein per serving and are high in fibre. They are also gluten-, wheat- and dairy-free and suitable for vegans and vegetarians.