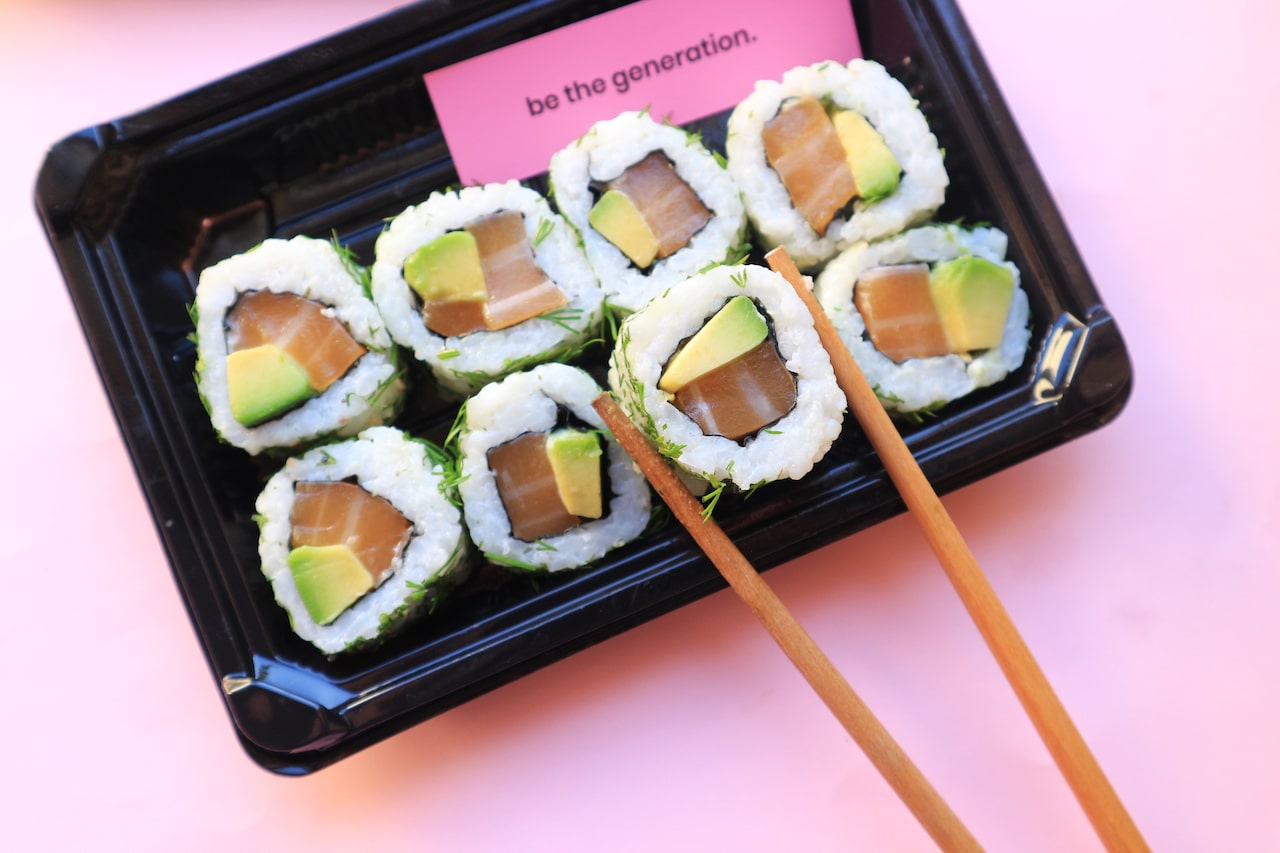 A new plant-based 'salmon' sushi set, made using the Asian root vegetable konjac, has been created by London-based vegan company Ima.
"As a former salmon sushi lover, I wanted to find an alternative to this popular sushi flavour for myself," explains Ima founder Jessica Chan. "Our Ima Vegan Salmon is not only an alternative – the taste and texture is exactly like real salmon. There's nothing like it currently in the UK, and I'm proud that Ima is the first to introduce a Vegan Salmon Sushi Set to the market."
Ima currently has 12 product lines including Vegan 'Tuna' & Sweetcorn Sushi Burrito, Katsu Tempeh Sushi Burrito and Hoisin 'Duck' Sushi Set, as well as the recently launched Black Rice Vegan 'Crab' Roll.
The idea of Ima was to challenge people's view that vegan sushi is boring and instead reinvent it by creating innovative flavours never seen before in sushi, which even non-vegans would love
Commenting on the launch of the brand in 2017, Chan says: "I decided to go vegan but one thing was making it difficult for me: giving up sushi. It was my favourite food yet the only options available on the market at the time were cucumber rolls. It felt like I had to make a choice between being vegan or never eating sushi again. The idea of Ima was to challenge people's view that vegan sushi is boring and instead reinvent it by creating innovative flavours never seen before in sushi, which even non-vegans would love."
Just a month after launching, Ima entered talks with Planet Organic and launched in the store six months later. "I'm very grateful Planet Organic saw the potential and was very invested in the idea from the beginning. The buyer has been really active in developing the product range in terms of coming up with ideas for flavours drawing on inspiration from the plant-based market in the US."