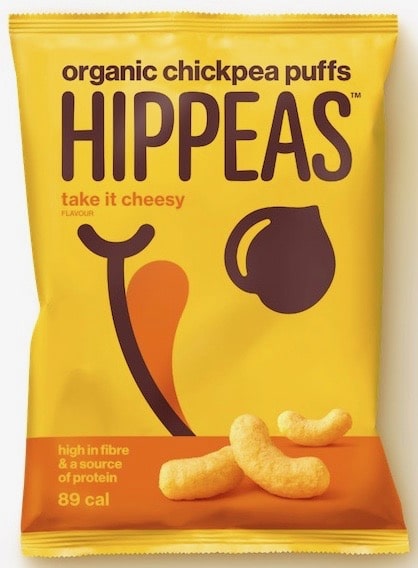 Take It Cheesy is the latest flavour out of free-from snack brand HIPPEAS' stable of Organic Chickpea Puffs.
The vegan Take It Cheesy variety ticks all the boxes, says the brand, being low calorie, organic, dairy-free, gluten-free, high in fibre and a source of protein.
"At HIPPEAS we are always looking to launch flavours that are both tasty and tick all key nutritional and dietary boxes," says Joe Serventi global CEO at HIPPEAS. "We're excited to launch our totally vegan and totally delicious, Take It Cheesy flavour as we continue our exponential growth as the fastest growing free-from snack brand in the UK."
HIPPEAS Organic Chickpea Puffs are available in 22g single serve and 78g sharing bags.