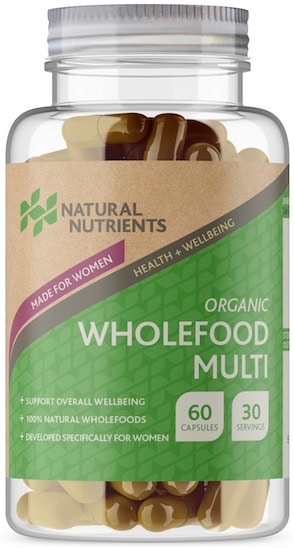 The latest product from clean supplement brand Natural Nutrients is an Organic Wholefood Multi, a multivitamin with two varieties: Made for Men and Made for Women.
Developed after months of research, the 100% natural supplement is said to offer greater bioavailability and contains a range of essential vitamins, minerals and nutrients.
The formula for both products comprises: amla fruit, which is high in vitamin C and known to have anti-inflammatory and antioxidant properties; guava – rich in vitamins, carotenoids, polyphenols and antioxidant pigments; and holy Basil leaves – a good source of vitamins A and C, as well as calcium, zinc and iron; lemon extract – rich in vitamins including folic acid, vitamins A and C.
The Made for Women version has the addition of curry leaves, providing vitamins A, B, C and E as well as providing an extra dose of iron to support menstrual cycle losses and prevent deficiency.
"Since we started, we've always been passionate about developing supplements that are as clean and natural as possible," says managing director Liam Sherriff. "We believe that we are creating one of the best ranges of all-natural supplements on the market."