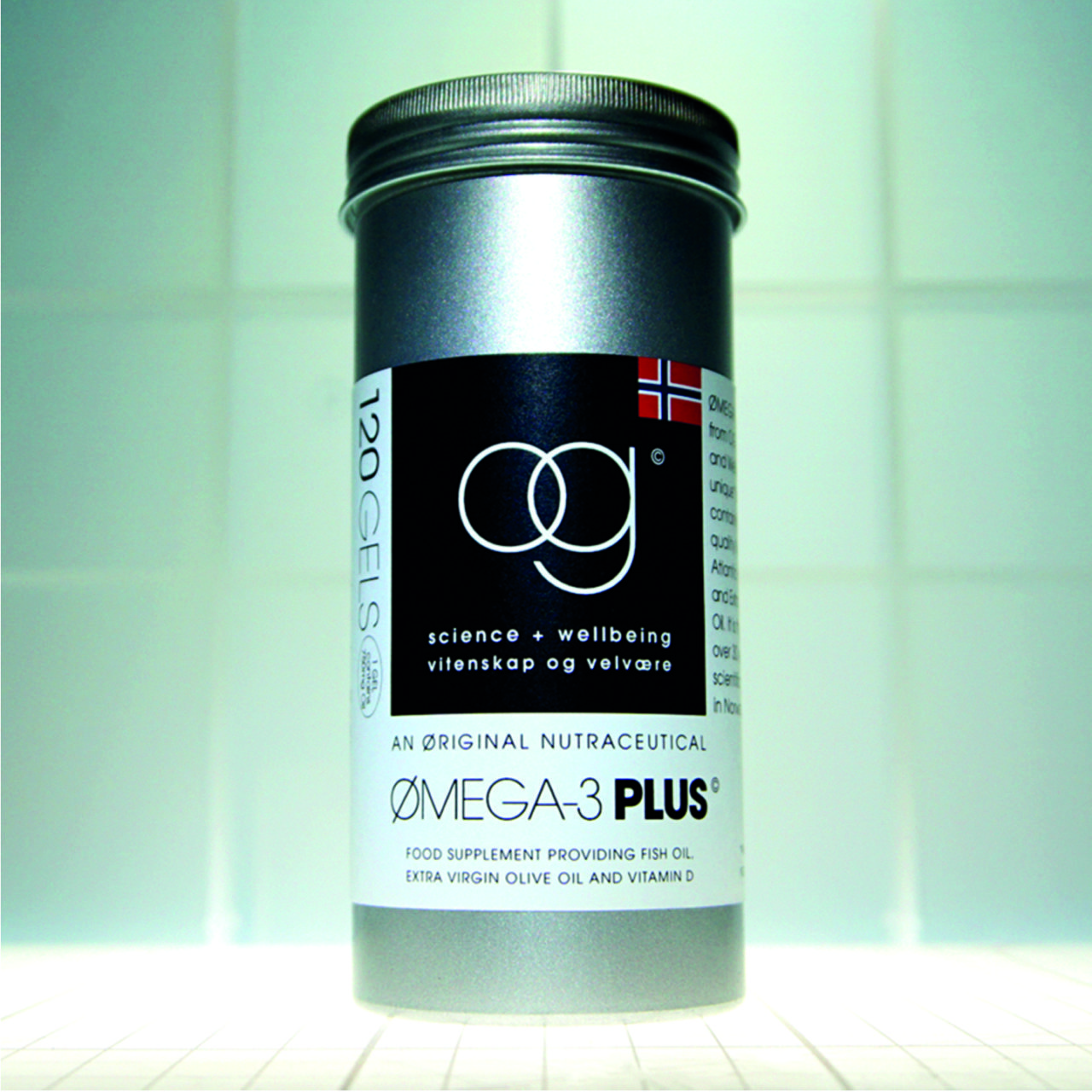 Norwegian supplement brand OG Science + Wellbeing has launched in the UK with its flagship product OG ØMEGA-3 PLUS.
Described as a next-generation premium supplement backed by independent scientific testing in the Netherlands, OG ØMEGA-3 PLUS blends high quality Arctic herring oil with extra virgin olive oil, vitamin D and an omega-3 concentrate. The formulation is designed to help reduce the effects of bad cholesterol and help maintain healthy heart, brain and joint function.
OG ØMEGA-3 PLUS delivers high concentrations of DHA and EPA, essential for brain and heart health, as well as DPA, which is important in helping prevent cardiovascular disease and atherosclerosis, but is lacking in most omega-3 supplements, says the brand. The product formulation helps prevent oxidation of the omega-3s before and after ingestion.
The result of over 30 years of scientific research by Norwegian biochemist, Professor Bjarne Østerud the product was inspired by the Inuits and their low levels of CVD and high intake of omega-3, particularly DPA.
"We believe this unique product will set a new benchmark in omega-3 supplements," says a spokesperson for OG Science + Wellbeing. "Unlike many other products on the market, the high levels of omega-3 oils (1000mg/day) in OG ØMEGA-3 PLUS are protected from oxidation by the extra virgin olive oil which enables the capsules to unleash their full potential of omega-3s."
The brand is currently looking for UK retail partners.