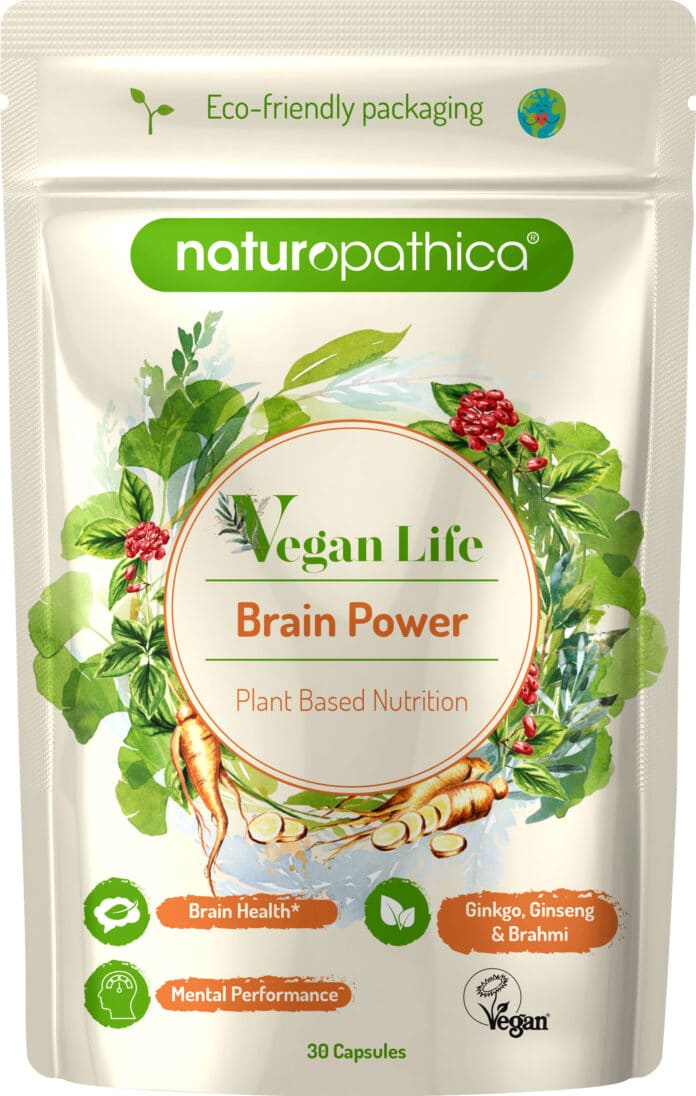 Claiming to be the first VMS brand to be packaged in pouches made from fully compostable materials, Naturopathica has launched Vegan Life in the UK.
Blending botanicals, herbs, vitamins and minerals, the Vegan Society-certified capsules have been developed to ensure those on a plant-based diet have all the nutrients needed for a healthy and balanced lifestyle.
The five-strong Vegan Life supplement collection comprises:
Immune Multi-Vit which blends spirulina and maca for immune support
Brain Power – a blend of nootropic and adaptogen herbs that assist with brain activity including learning, focus and mood, support stress resistance and improve mental performance
Fatigue Fighter – for those struggling with motivation or lacking energy, this supplement has B vitamins and Iron which are often lacking in a vegan diet as well as natural plant botanicals including guarana and bitter orange for sustained energy
Beauty Glow is formulated to help support firm skin, strong nails and healthy hair with antioxidants, vitamins and natural silica from bamboo extract to aid with collagen creation
Vegan Life's Gut Care has ten billion live cultures for microbiome support and liquorice extract to sooth the digestive system minimising IBS discomfort
The range is made up of resealable pouches to keep capsules fresh and prevent nutrient degradation. The pouches are made from reclaimed agricultural waste (leaves and stems) with 100% green energy and CO2 neutral production. The brand stresses that the environmental impact of the pouches is 47% lower than paper made from trees and 29% lower than recycled paper.