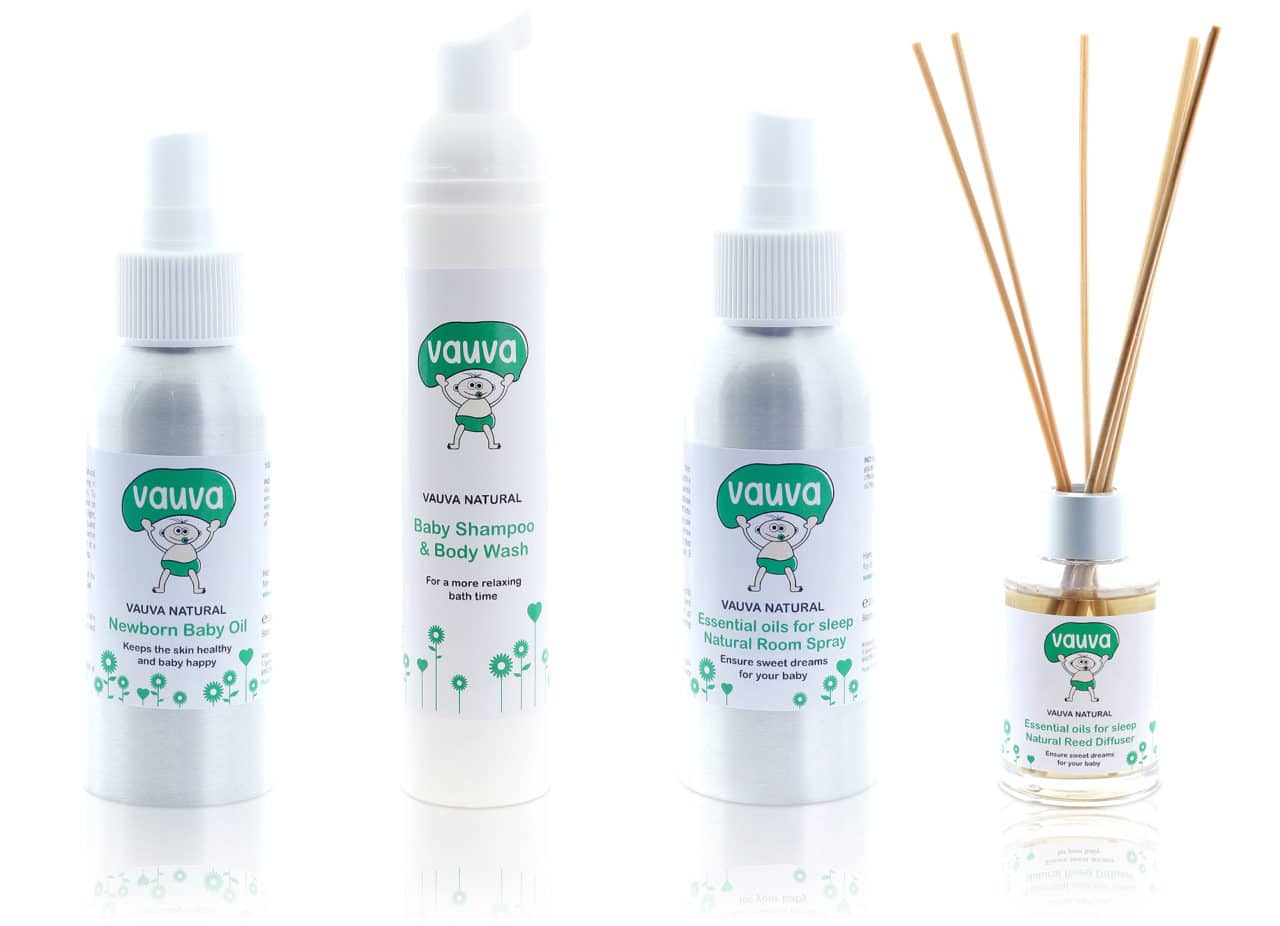 Vauva Natural is a new skincare and aromatherapy brand developed for babies and children, offering products, which are effective, safe and free of harmful chemicals.
The initial four-strong offer consists of a shampoo and body wash, baby oil, diffuser and room spray.
Vauva Natural Baby Shampoo & Body Wash is designed to gently and effectively cleanse hair and skin. Enriched with pure aloe vera gel, organic calendula and chamomile hydrosols, it not only purifies the skin, but also helps balance skin's pH level, soothe irritations and reduce dryness. Vauva's natural baby wash leaves your baby's skin clean and soft while the calming scent of chamomile relaxes the senses, to aid a good night's sleep.
The brand's Natural Baby Oil is formulated to soothe and protect the fragile skin of newborn babies. Pure apricot kernel oil together with healing sea buckthorn and calendula oils deeply moisturize the baby's skin, help comfort irritations and reduce itchiness, while coconut oil intensively nourishes. Oat kernel oil improves skin barrier and natural chamomile scent calms the busy mind of a baby and enhances their sleep quality. The oil formula absorbs easily, leaving baby's skin velvety soft and smooth, says the brand, and is perfect for baby massage, treating dry skin and cradle cap.
Vauva's Natural Reed Diffuser is fragranced with pure essential oils, to gently scent baby's room. The calming aroma blends notes of earthy sandalwood, exotic ylang-ylang, relaxing lavender and soothing chamomile to create a harmonious and peaceful atmosphere to help babies drift off into a quiet and restful night sleep.
Finally the new Natural Room Spray is fragranced with pure essential oils of sandalwood, ylang-ylang, lavender and chamomile to relieve emotional tension, calm and relax.