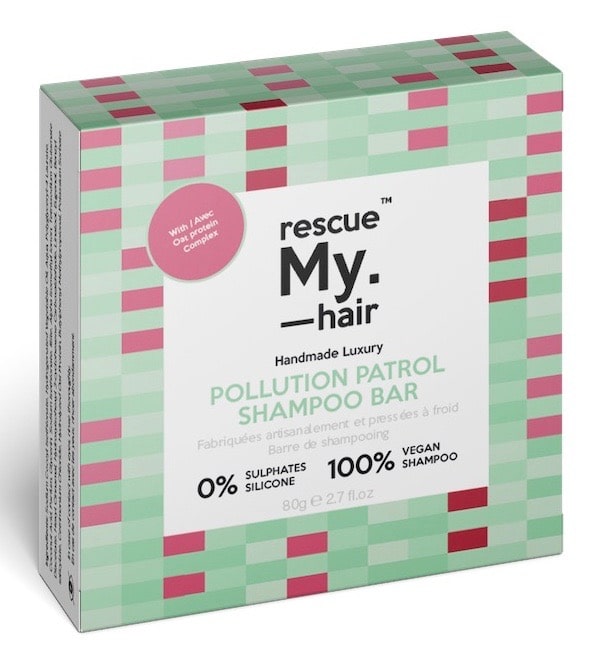 My. Hair Care's latest launch is a line of Rescue My. Hair Shampoo Bars, handmade soap-free bars with a pH level of 5.5 designed to maintain the scalp's natural moisture levels.
Free from SLS/SLES and with no sodium hydroxide or lye, the bars have natural clay based colouring and can be used on both the hair and body. They are biodegradable, 100% vegan, and contain no palm oils. Plastic-free and using less water in their production than normal shampoos, they are also kinder to the environment.
Rescue My. Hair Hydrate Shampoo Bar has moisturizing and hydro-active properties to rejuvenate hair through extracts of aloe vera, prickly pear and carob seed extract. It is fragranced with bergamot and rose.
Rescue My. Hair Smooth Shampoo Bar cleanses and smoothes hair with a synergistic blend of five oils to moisturize, smooth and reduce frizz. Containing wild rose seed oil extract, olive oil, grapeseed oil, corn germ oil and sunflower seed oil, it is fragranced with patchouli and sandalwood.
The Rescue My. Hair Volume Shampoo Bar has been created to cleanse hair and scalp and enhance volume, using bean amino acids to add strength. It contains extracts of soja germ, fava bean, pea and kidney bean. Lotus and cherry blossom add the fragrance.
To cleanse hair and scalp, Rescue My. Hair Pollution Patrol Shampoo Bar is enriched with oat protein to purify and soothe all hair types and scalps and fragranced with Cucumber and Violet.
Commenting on the launch, Rob Forgione, My. Hair Care co-founder, says: "We are forward innovators who follow what the market demands and follow lifestyles and popular ideals. One of the leading ideas is, of course, our dying planet, so it was paramount for us to formulate products that meet these mainstream demands and to bridge the gaps in the hair care market place."