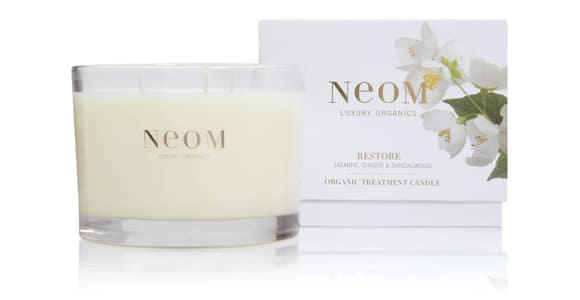 Natural beauty brand Neom Luxury Organics has branded a recent Advertising Standards Authority (ASA) ruling on its organic candles as 'disappointing'.
A complainant challenged whether a reference to the brand's luxury candle range as organic was misleading – and questioned whether it could be substantiated.
In response to the ASA, Neom argued that its candles were made from 90-92% vegetable waxes and 8-10% pure essential oil, and therefore contained no non-organic ingredients.
It also pointed out that despite efforts to lobby for products such as candles to be organically certified, the use of the word 'organic' was only recognised in certain industries and primarily in relation to food and cosmetics products.
The ASA upheld the complaint, concluding that, in the absence of a defined organic standard for candles, evidence would need to be provided to demonstrate that the majority of the ingredients had been certified organic by an independent organic certification body.
"We are really disappointed by this ruling as we proved that our candles meet the generally agreed definition of an organic product i.e. something that is 100% natural and free from any chemicals such as fertilisers and pesticides," Nicola Elliott, founder and director of Neom Organics, told Natural Beauty News.
"We were able to provide supporting certificates to prove this but the decision was made that because certification bodies do not certify candles, there are no bodies to verify our claims. Obviously this is a really disappointing decision and we are already approaching various certification bodies and are in talks with them about considering recognising candles. "
"We are confident the certification bodies will recognise this in time."