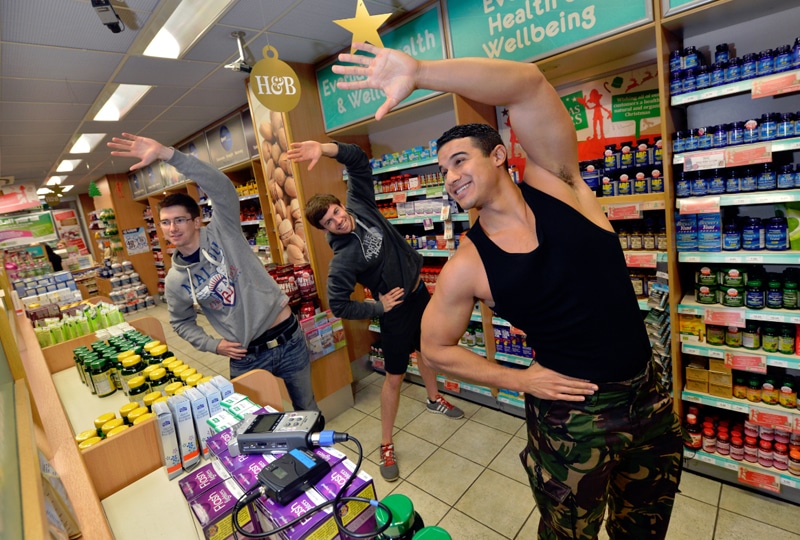 High Street shoppers will have the chance to work out more than just their wallets this festive season, as Holland & Barrett launches in-store 'fitness drill' to prepare shoppers for the endurances of Christmas today.
The scheme sees store-staff lead customers of all-ages in a series of gentle workout sessions twice a day from today (20 November) until 31st December.
The retailer hopes the drill will encourage customers to be more active and give their fitness regimes a boost in the lead up to Christmas.
The initiative is part of a nationwide trial that will also see scent dispenser machines and radio introduced to stores around the country as part of a project to change the in-store customer experience.
During the fitness drill, a bell will sound at 11AM and 3PM every day, when the Store Staff will lead the workouts with whichever customers are in-store at the time.
Phil Geary, NBTY Europe's director of brand and retail marketing said: "We're passionate about helping people achieve their goals, be that a marathon or a simple change for better health and hope people embrace the fit drill."