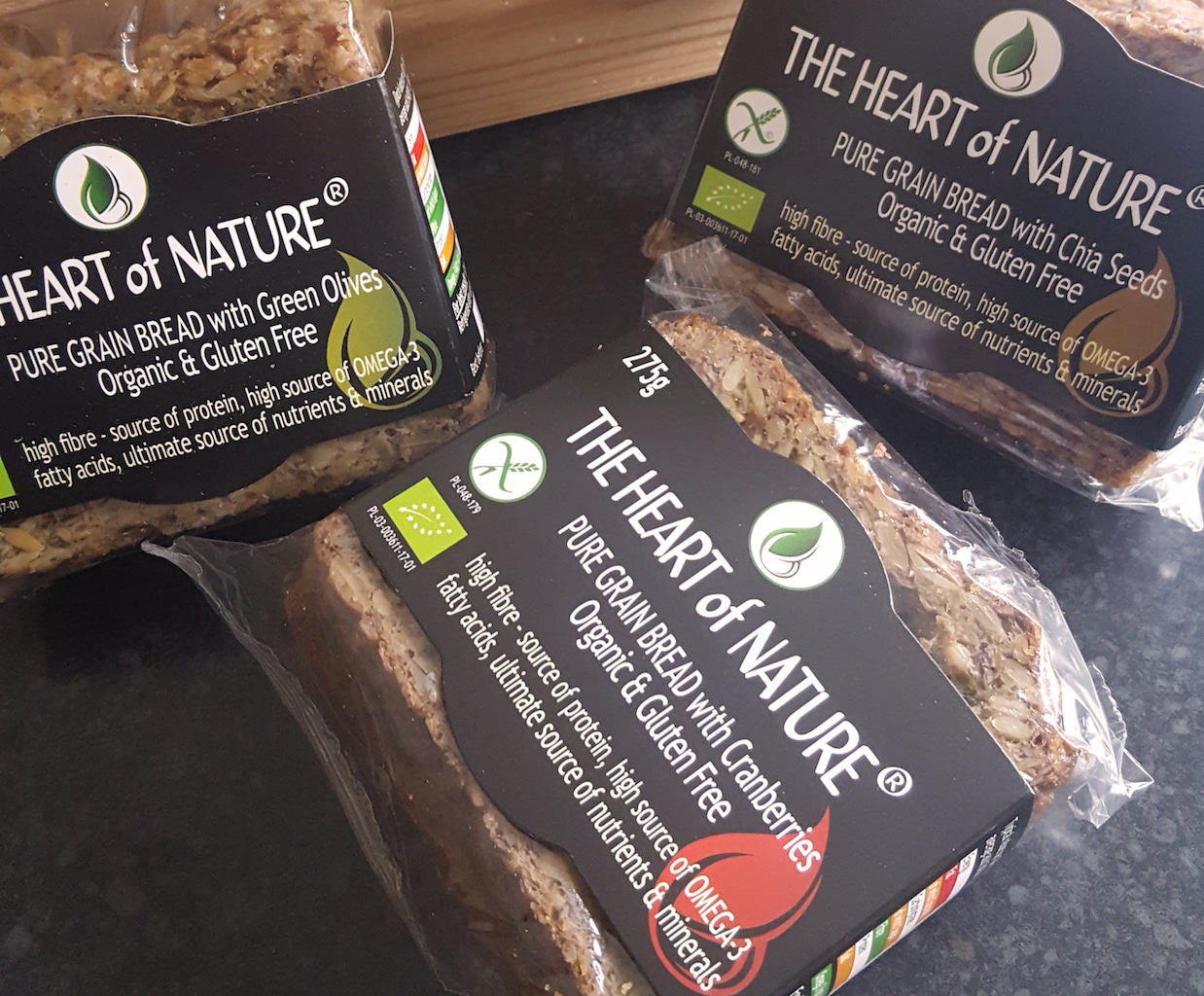 The Heart of Nature has created a six-strong range of organic and gluten-free pure grain breads.
The varieties in the initial range are Prunes; Cranberries; White Quinoa; Chia Seeds; Green Olives; and Original.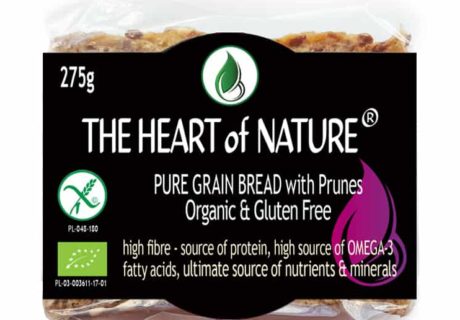 High in fibre, protein and omega-3s, the breads each combine oat flakes, sunflower seed, brown linseed, golden linseed, pumpkin seed, millet seed, psyllium husk powder milled brown linseed, chia seed, quinoa seed and teff.
The loaves are baked without flour or yeast and are sugar-, dairy-, wheat- trans fats-free.
"As sales of mainstream bread have declined, consumers are increasing their purchase of functional and artisan breads," says Robert Sak, MD of Smakosz Ltd, the company behind the launch. "We are launching Heart of Nature to capitalize on this. Whilst pure grain bread is popular throughout Poland, there is nothing like it on offer in the UK. We wanted to introduce an authentic Polish bread, which we believe is the healthiest in the world. It provides vitamins C, E, B6, A and F as well as slow release energy to support blood sugar regulation beneficial for weight loss. There is no denying how influential the health food market has become and The Heart of Nature range offers a completely new bread to that market."
The bread is freezable and has a long 35-63 day shelf life.