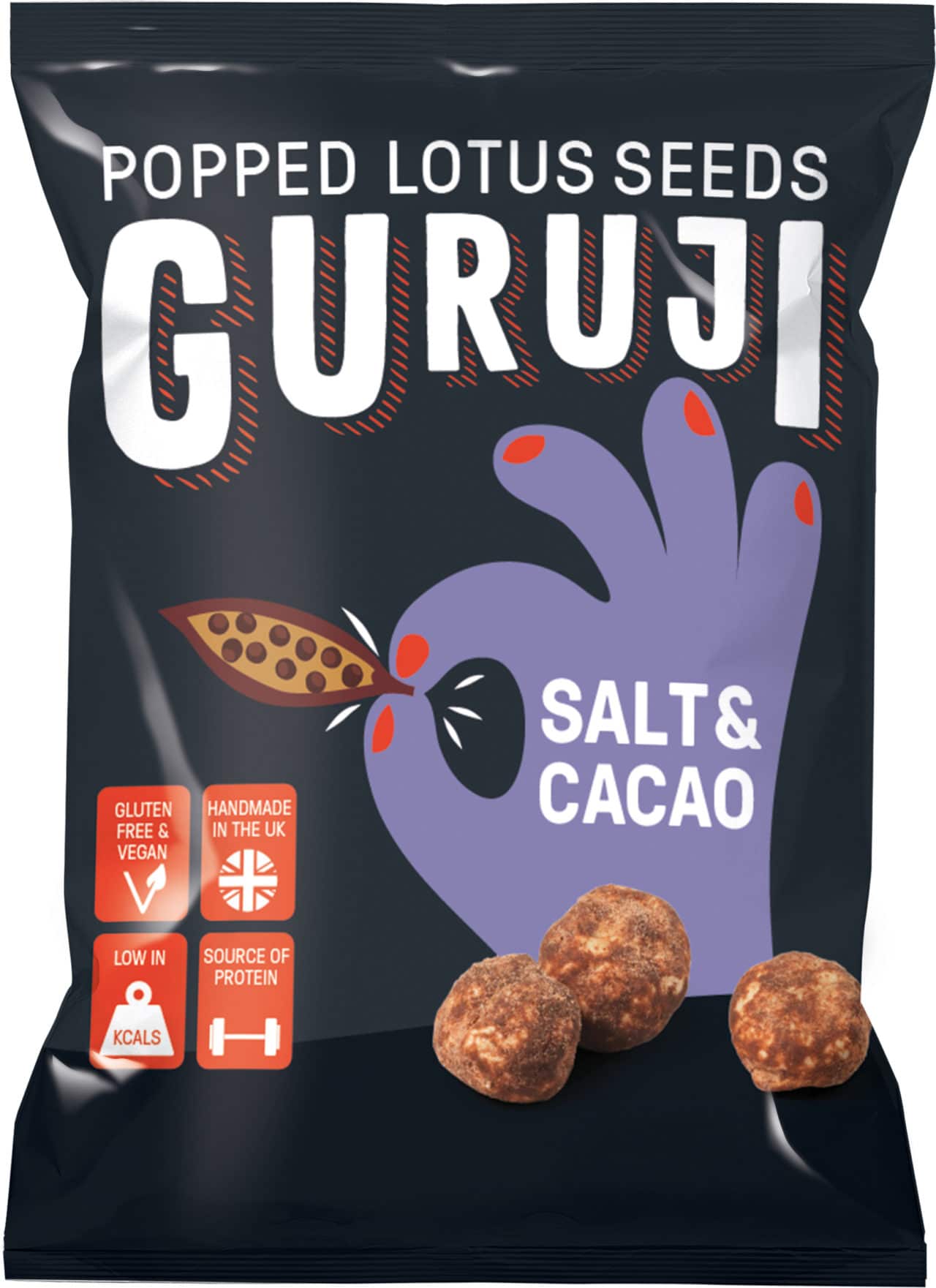 Snack brand Guruji has introduced a range of Popped Lotus Seeds onto the UK market to offer 'a credible alternative to popcorn and crisps'.
Available in four variants – Smoky Thai, Cheesy Vegan, Lightly Salted and Salt & Cacao – the snacks are handmade in the UK, naturally gluten-free, vegan, low in calories and are a source of plant-based protein. They are also a source of minerals, fibre, antioxidants and provide slow releasing energy.
The lotus seeds are grown in the Bihar region of India using natural water supplies and are hand-farmed.
"I have Northern Indian heritage, and the Bihar region is where the majority of India's supply is produced," explains brand founder Akhil Kumar. "I grew up eating the seeds and knowing about their notable health credentials, and they were also the perfect replacement to snacking on nuts due to my allergies. With Guruji, we have taken all the health properties of the seeds and made them exciting for a Western audience, by layering them with punchy gourmet flavours specifically designed for this market."