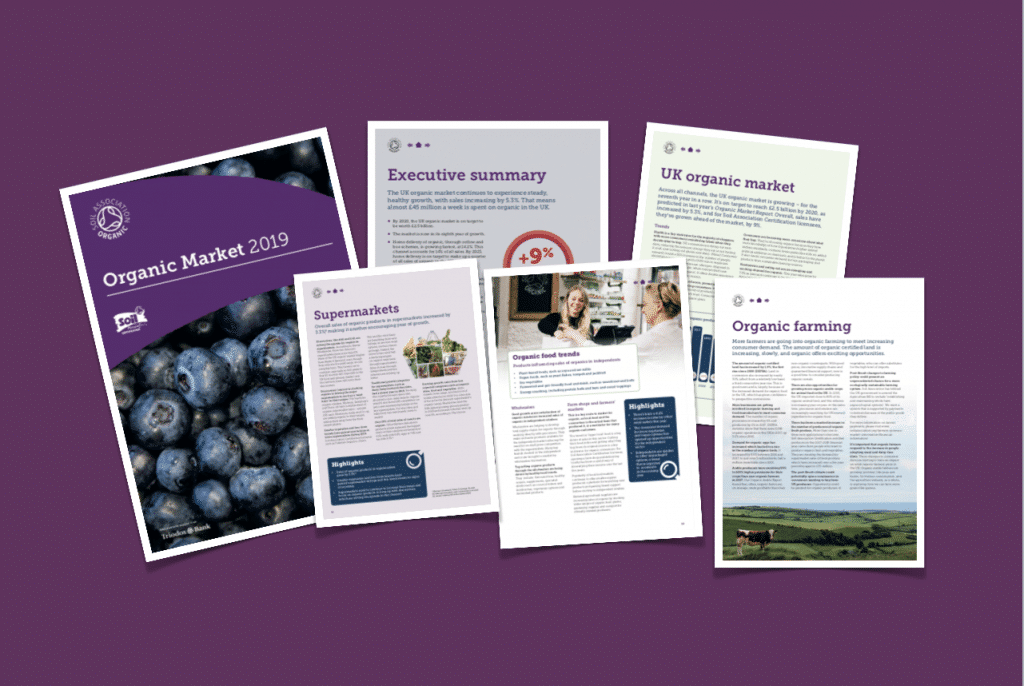 The UK organic market is now worth £2.33 billion following sales growth of 5.3% in 2018, according to the Soil Association Organic Market Report 2019.
The organic charity says that if recent 'steady growth' continues through 2019 the market should be worth £2.5 billion by 2020.
2018 marked the eighth year of consecutive of growth for the UK organic market, with Britons now spending £45 million on organic a week.
Key growth categories include beers, wines and spirits and chilled foods. Fresh produce and canned goods also saw solid growth. Organic beauty and wellbeing experienced another year of double-digit growth (up 14%).
When it comes to retail channels, home delivery (both online and box schemes) is a stand-out performer, with sales up 14.2% on 2017 and commanding a 14% share of all organic sales.
Supermarket underperformance in organic continued into 2018, with growth of just 3.3%, meaning that their share of the organic market fell again, to 65.8% (from 67% in 2017).
Independent retailers, however, maintained strong sales of organic – up 6.2% on 2017 – helped by depth of range and growing choice of organic from wholesalers.  The report says independents are continuing to benefit from consumers' changing shopping habits and the now established trend of shopping locally and more often.
Among consumer trends, the 2019 report identifies health as a 'key motivator for the majority of shoppers'. Provenance is also an increasing factor when people are making food choices, with more shoppers concerned about authenticity and integrity.
Other food trends affecting organic include the rapid growth of the vegan and plant-based food categories, and the more established free-from category. While in some instances these present a challenge for organic – for example, there is some evidence that organic dairy sales are being dented by a growing preference for dairy and meat alternatives among younger consumers – other cases, for example vegan+organic or free-from+organic combinations, offer a 'double assurance' factor, that boosts organic sales.
The report notes that there is continuing anxiety about the impact a 'no-deal' Brexit would have on UK organic businesses. It also acknowledges that work still needs to be done to ensure that future food and farming policy is more organic-friendly.
There will be some disappointment that eight successive years of growth have not improved organic's share of the UK's total food and drink market, which stays stuck at 1.5%.
The full report is available as a free download to Soil Association licensees. Otherwise, a cover price applies.