Natural Products News shines a spotlight on a handful of the latest launches, campaigns, award wins and more from natural and organic brands and businesse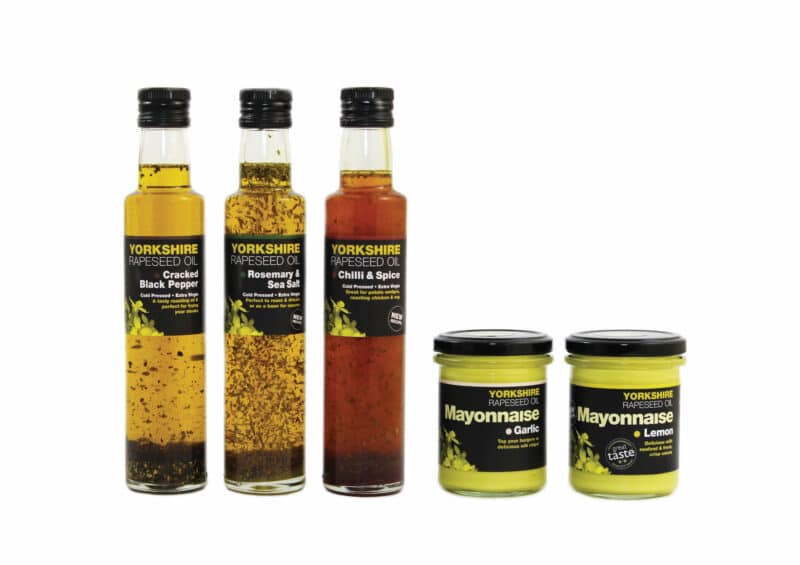 The team at Yorkshire Rapeseed Oil has refreshed its range with a fresh look, new products and new pack sizes following consumer feedback. In a bid to communicate provenance and make it easier for consumers to shop the fixture, the team have redesigned labels with clearer messaging to inspire consumers and highlight the brand's provenance, introduced smaller pack sizes of some lines and introduced new recipes. Yorkshire Rapeseed Oil's Lemon Mayonnaise has relaunched with a smaller 190g pack size and a new recipe and the brand's Garlic Mayonnaise also benefits from a reduced pack size of 190g. In the Yorkshire Rapeseed Oil deli oils range, there's a new 250ml Rosemary and Sea Salt oil for roasting, sizzling and sauce-making, and the Basil Oil and Chilli and Spice Oil have both been reformulated with improved recipes.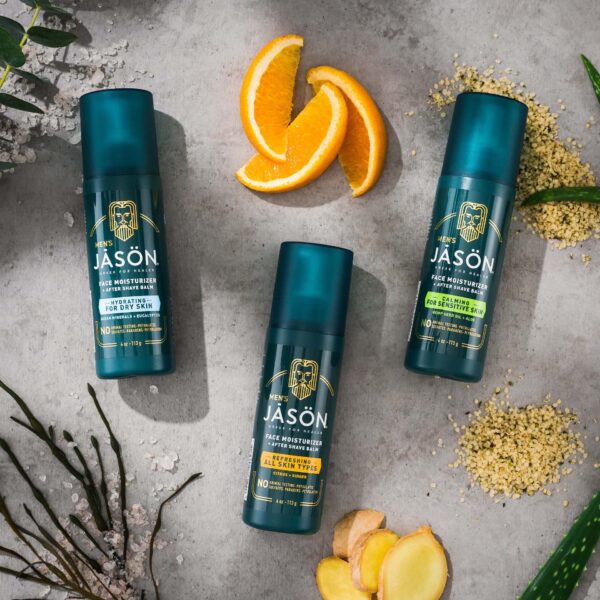 JASON is meeting the rising demand for male-focused skincare with a new collection of high-performance products designed specifically for the needs of men's skin and body. The Men's collection comprises a Face+Body Wash, 2-in-1 Shampoo and Conditioner, Deodorant and Moisturizer available in three variants: Hydrating for dry skin and dry or fine hair, infused with ocean minerals and eucalyptus; Calming for sensitive skin and dandruff relief, infused with hemp seed oil and aloe vera; and Refreshing for all skin and hair types, infused with citrus and ginger. Alexander Barani MD at JASON's UK distributor, Kinetic, says: "Male grooming is booming, however men still feel like there aren't products on the market to suit their specific needs especially if they are looking to buy natural products … with this offering we are looking to fill the gap in the market."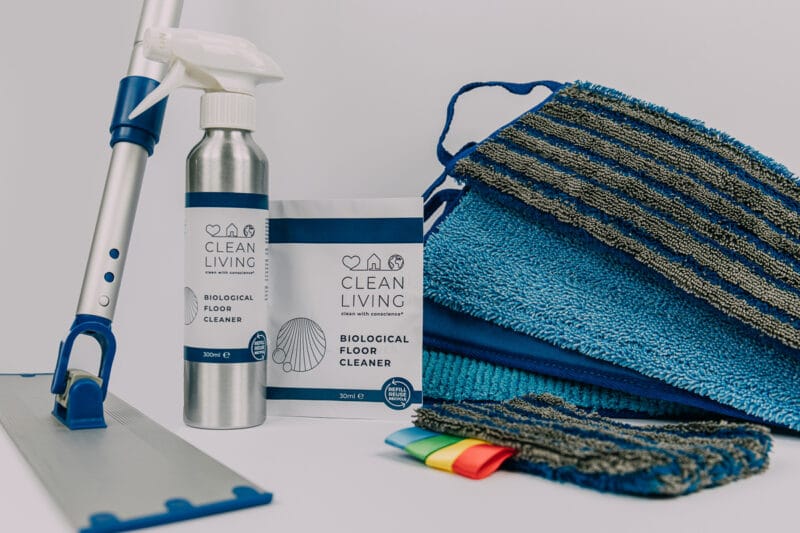 Clean Living has launched a new Biological Multi-Mop Cleaning System, offering a complete solution to deeply clean a range of hard surfaces in the home including flooring, windows, tiles and bathrooms. The 13-strong range includes a Multi-Mop in a stylish aluminium design with adjustable handle and lockable mop base, with four microfibre mop heads that can be easily interchanged and are designed for different surfaces. The Dry Mop Pad picks up loose dirt and dust, whilst the Wet Mop Pad is ideal for standard floor cleaning. For tiles or dirty, muddy floors. There is a Heavy Duty Mop Head for grime and muck, and a Glass Mop Pad to polish streaks from glass and glossy surfaces. A Multi-use Scrubby is also included to remove any extra stubborn marks from an array of surfaces throughout the home.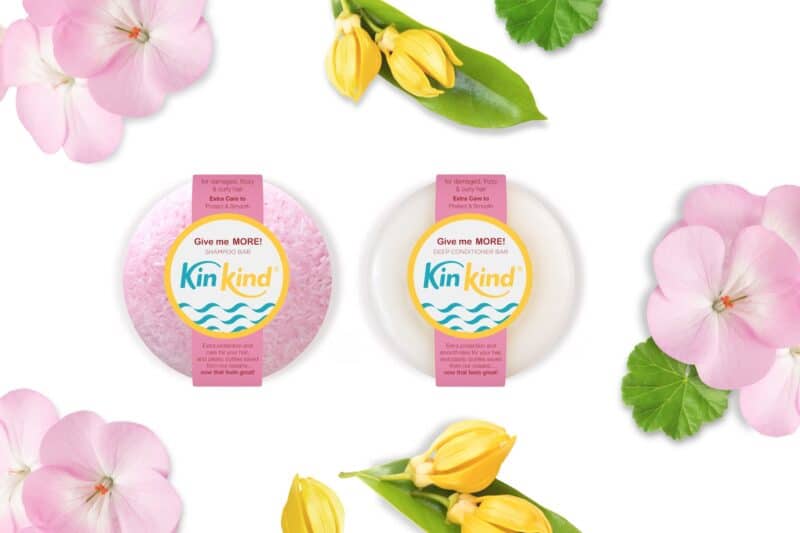 Eco-friendly hair and body bar brand KinKind has introduced its new plastic-free Give Me MORE! Shampoo Bar and Deep Conditioner Bar for those who need more care and protection for their hair. Perfect for curly, frizzy, damaged, long and thick hair, the bars boast a silicone-free, wheat bran-based active ingredient that protects the hair fibres to give extra smoothness, softness, hydration, moisture, shine, strength and resistance, and make combing easier. The rich, foaming shampoo bar, which features a fresh geranium and ylang ylang fragrance, uses a gentler cleanser than bottled shampoo, making it suitable for coloured hair, while the deep conditioner bar is enriched with cocoa seed butter and coconut oil as well as concentrated conditioning ingredients – use as an instant conditioner or as a five-minute leave-on treatment.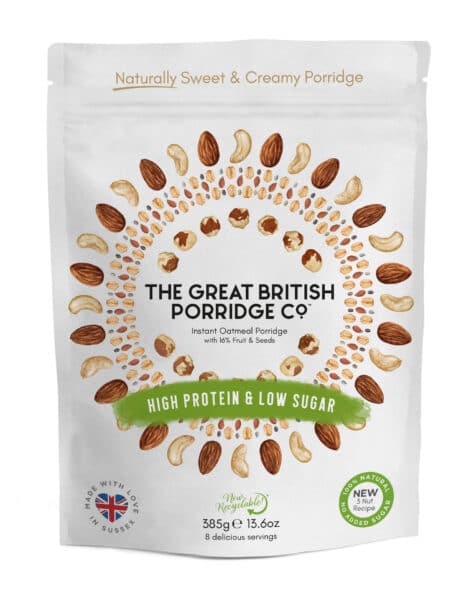 The latest product from Great British Porridge Co. is High Protein & Low Sugar Instant Porridge which targets consumers looking for functional breakfast options with low natural sugars. The porridge is made using 100% natural ingredients, is vegan-friendly, high in fibre and boasts 20% protein per serving. Naturally sweetened with dates, there is less than 5% natural sugars in each bowl and the high protein is naturally derived from almonds, hazelnuts and cashews. Brand founder Jacqueline Barleycorn comments: "The mix of three delicious nut varieties provides a massive 20% protein per serving, which we are hoping will appeal to gym bunnies as well as gymophobics alike! At a time of year when people are particularly health conscious and watching what they eat, we hope this new flavour will tick all the boxes."