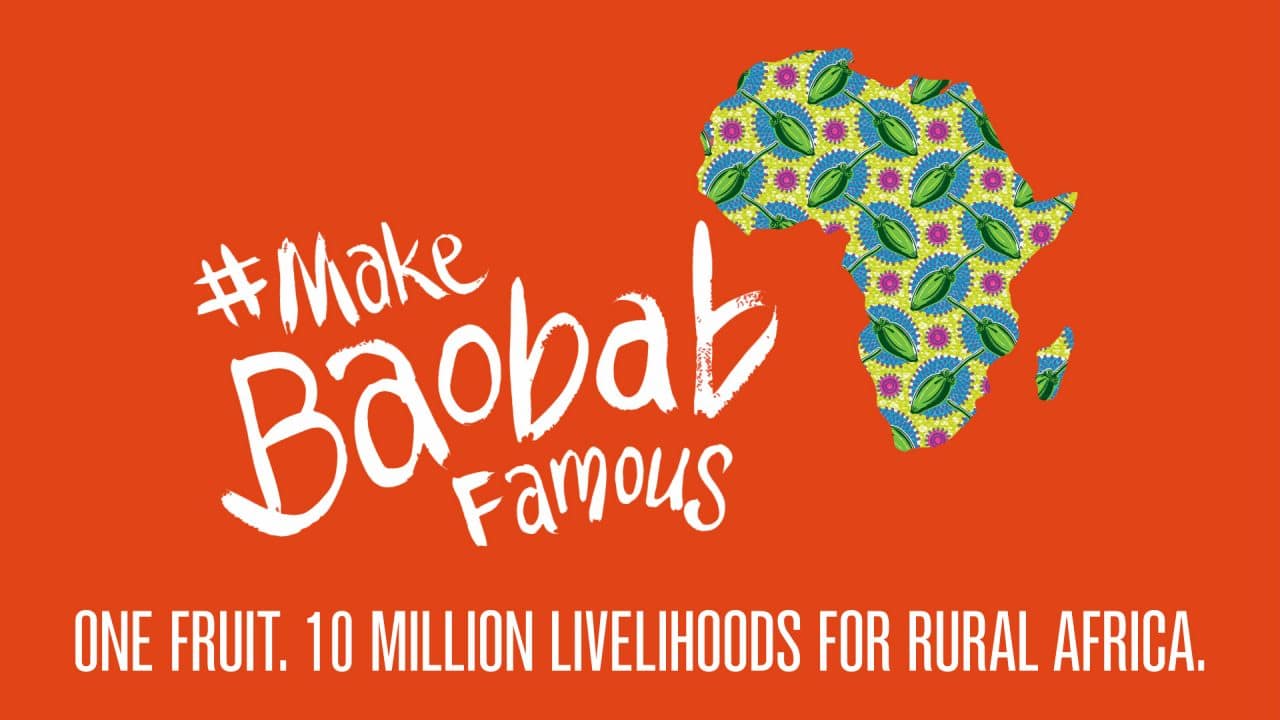 Aduna has launched its #MakeBaobabFamous campaign, aiming to increase awareness of the African superfruit to ultimately lead to sustainable income for ten million households currently living in poverty.
At the heart of the campaign is a partnership between Aduna, Virgin Media and Holland & Barrett whose 740 UK stores have had a #MakeBaobabFamous makeover and have rebranded its social media channels to 'Holland & Baobab'.
The five-week mass awareness initiative runs until 25 March and is industry-wide, with other leading London retailers – including Wholefoods, As Nature Intended, Revital and Planet Organic – also participating.
"Since launching three years ago, and with the help of all our amazing partners, Aduna has taken baobab from complete obscurity to the heart of the Great British High Street," says Andrew Hunt, co-founder of Aduna. "With #MakeBaobabFamous we are forcing people to sit up and take notice of this ingredient, and taking a giant leap forward towards our vision of creating a sustainable new industry which could be worth a billion dollars to rural Africa."
Ian Mackie, head of category – food at Holland & Barrett, added: "'It's great being able to support Aduna in their #MakeBaobabFamous campaign – not only is baobab a fantastic superfood, containing 6 times the Vitamin C of an orange but every sale contributes to supporting communities in the remotest regions of Africa where the majority of baobab largely goes to waste due to lack of demand."
The campaign is being funded by the £100,000 that Aduna was awarded last summer through Virgin's Pitch to Rich contest.
Aduna's Baobab Raw Energy Bars got the red carpet treatment at the 88th Academy Awards this year as they were provided in the green rooms behind the scenes.