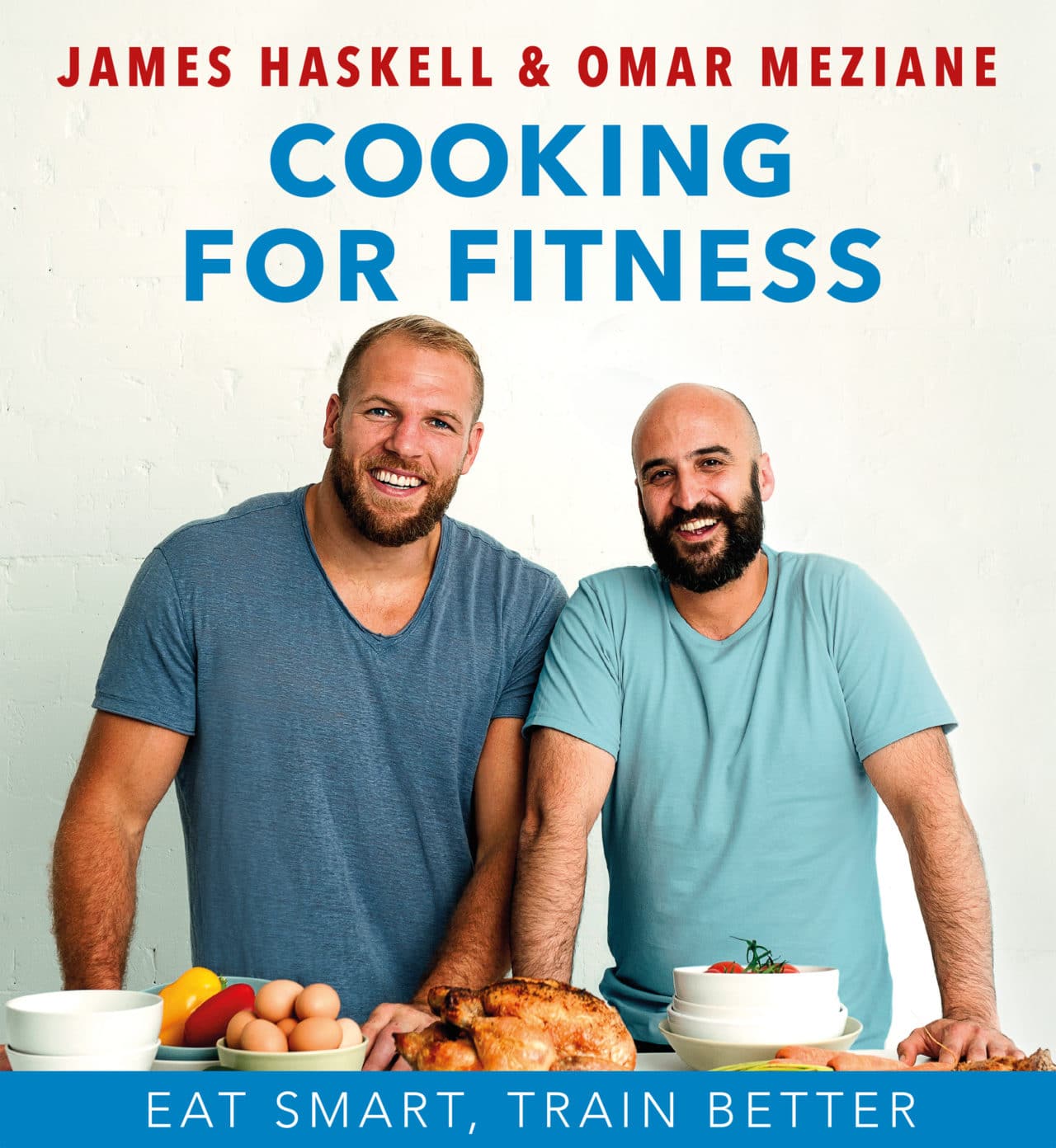 England Rugby star James Haskell has teamed up with Omar Mezaine – the man who cooked the England football team to victory in the 2018 world Cup – for a new healthy recipe book.
With recipes such as Quinoa, Sweet Potato and Beetroot Salad with Feta, Sea Bass with Ginger & Tamari and Tomato & Butterbean Soup with Roasted Cod,
Cooking for Fitness is designed to help boost training performance for both male and female fitness enthusiasts.
The book aims to guide people to eat properly in order to fuel their bodies to train and exercise effectively and demonstrating how eating the right combinations of protein, fat and carbohydrates at the right times yield the best results, whether building for strength or stripping the body of fat.
The 79 quick and easy recipes are split into low-carb and high-carb meals, to reflect different training days, as well as healthy pre- and post-workout snacks, all explained with clear instructions and using simple ingredients.
Cooking for Fitness also includes full calorific breakdown, which integrates into the MyFitnessPal app via scanned barcodes to ensure accurate tracking.