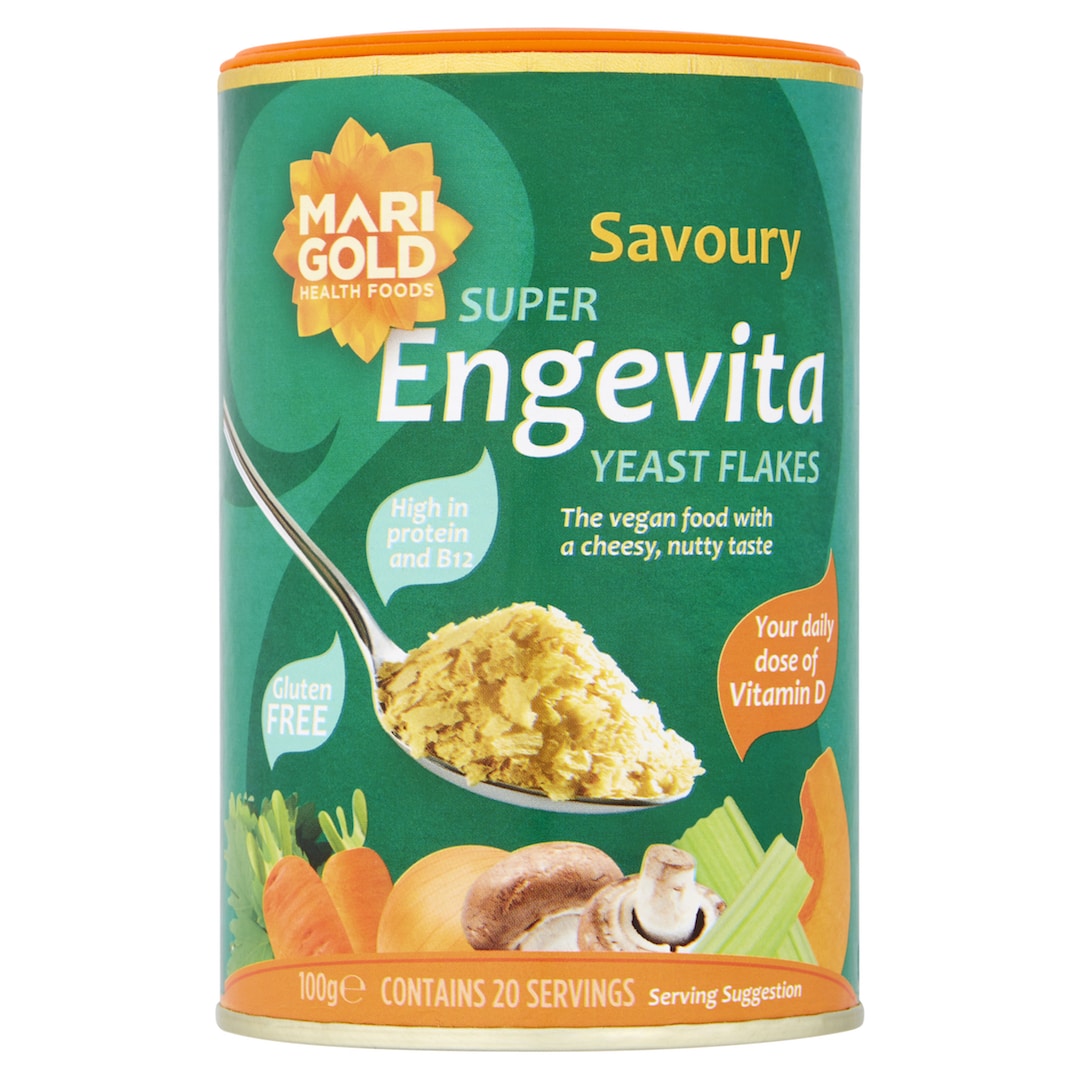 Marigold Health Foods has launched its latest product, Super Engevita Yeast Flakes, described as a 'superfood condiment'.
The 100% natural product is made from inactive nutritional yeast and is rich in vitamins and minerals, particularly the sunshine vitamin D3 – a key nutrient required by the body to support everyday wellbeing.
One serving (2tsp) Super Engevita Flakes provides the recommend daily allowance of vitamins D, B2, B12 and zinc, as well as a boost of a range of other essential B vitamins and folic acid. They are also a great source of protein and are also virtually salt-free.
The brand says the cheesy, nutty tasting flakes make the perfect condiment for any meal and are a fantastic cheesy alternative for those following a plant-based diet. They can be sprinkled over salads, added to soups, pasta dishes, cheesecakes, sauces, cereals and vegetables.