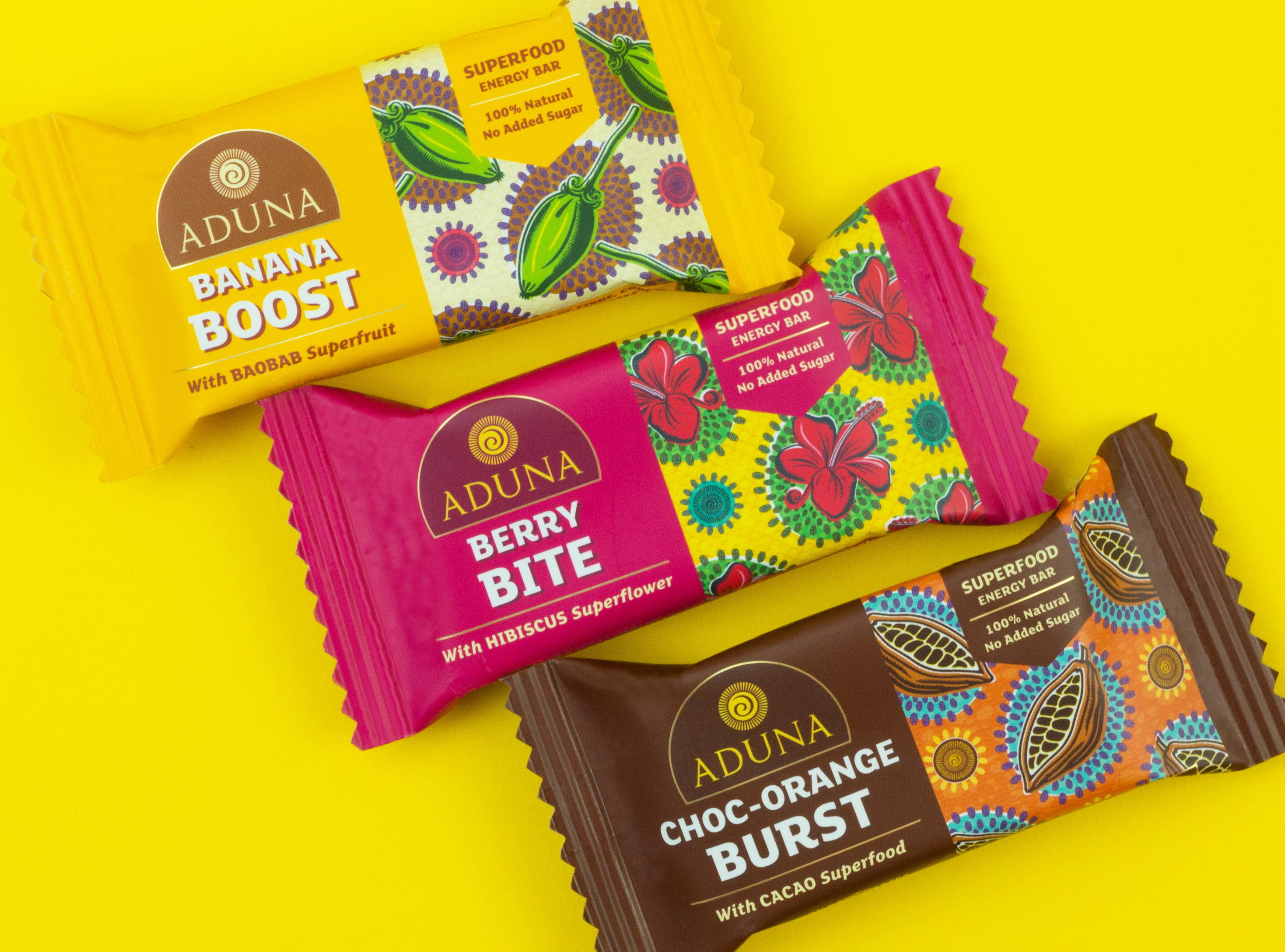 Aduna has added to its range of existing Superfood Energy Bars, which have seen a makeover with new formulations, packaging, weight (40g) and shape.
Made from dried fruit and nuts and powered by nutrient-rich African superfoods, the Superfood Energy Bars are 100% natural and contain no added sugar, preservatives, additives, gluten or dairy. Each bar is a source of fibre and at least two vitamins and minerals that support energy release.
The new varieties are Banana Boost with Baobab Superfruit; Berry Bite with Hibiscus Superflower; and Choc-Orange Burst with Raw Cacao.
The bars have a brownie-esque shape and new packaging designed to give stand-out shelf appeal and more clearly communicate the USP and consumer benefit of the products while retaining Aduna's trademark African wax print patterns.
"Our new bars bring the extraordinary health benefits of our African superfoods to an even wider consumer base, tapping into three major trends: naturally healthy foods, superfoods and ethical consumerism," explains Andrew Hunt, co-founder and CEO of Aduna. "The range will drive category growth for our retail partners by bringing superfood consumers into the bar category and attracting millennials looking for products that make a positive social impact – and based on the response from consumer testing, they are set to be a hit!"
Aduna has also returned to the crowd to raise £300k through Seedrs to support the company's expansion.