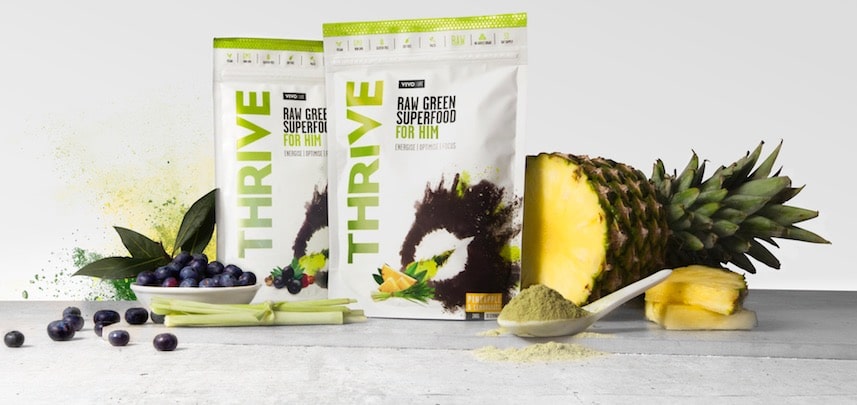 The latest product from Vivo Life is the 100% natural wholefood multinutrient Thrive, which utilizes tree lichen to provide a vegan form of vitamin D3.
The Thrive supplement is an organic powdered blend of vitamins, minerals, probiotics and superfoods that can be added to water to make a health-boosting drink.
The certified vegan supplement incorporates lion's mane mushrooms for their brain-boosting properties; the adaptogen gotu kola; vitamin C-rich camu camu berries – a good source of manganese, potassium and copper; the antioxidant amla fruit – packed with B vitamins and vitamin C; and a tree lichen, which the brand says contains the only vegan source of vitamin D3.
Thrive also has added vitamin B12, which can be deficient in a vegetarian diet, and includes a variety of other ingredients including broccoli, kale, spinach, lemon extract, curry leaf and holy basil leaf.
"Cheap chemically extracted multi-vitamin pills are packed with synthetic and isolated nutrients," comments a company spokesman. "Thrive is formulated by nutritionists, made with 100% real foods and backed by more than 50 independent studies. Because the nutrients found in real, wholefoods are so much more effective, Thrive uses a much smaller dose than synthetic supplements for a much greater benefit."